Welke laadpaal is geschikt voor de Nio ET7?
Om het laadvermogen van de Nio ET7 ten volle te benutten heeft u minimaal een lader nodig met evenveel AC-laadcapaciteit. Anders duurt het laden aanzienlijk langer en bent u regelmatig genoodzaakt om met een halfvolle accu de weg op te gaan. Houd daarnaast rekening met het feit dat ook uw elektrische installatie over voldoende capaciteit moet beschikken. Zo heeft u voor een 11 kW laadstation een 3-fase 3 x 16A aansluiting nodig.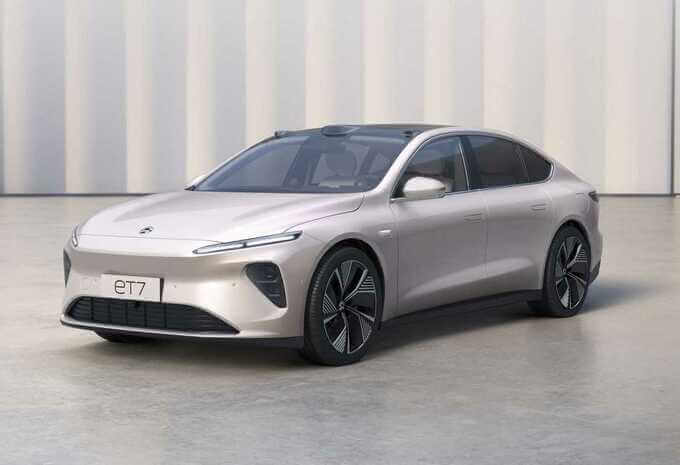 Wallbox of laadpaal?
U heeft keuze uit wandladers, ook wel wallboxen genoemd, en laadpalen. Het verschil tussen deze types laadstation is de plek van montage. Welke voor u geschikt is draait daarom vooral om de beoogde laadplek van uw Nio ET7. Komt een laadpaal of wandlader hier het beste uit de verf? Vaak wijst dit zichzelf, bijvoorbeeld als u uw ET7 in de garage wilt opladen. Komt u hier zelf niet uit? Schroom dan niet om contact met ons op te nemen.
Installatie
Het plaatsen en installeren van een laadstation is niet voor iedereen weggelegd. Daarom bieden wij een installatiepakket aan. Kiest u hiervoor, dan neemt een van onze monteurs het hele installatieproces uit handen. Dat scheelt u een hoop tijd en gedoe.
Hoe lang duurt het om de Nio ET7 op te laden?
Wilt u weten hoe lang het duurt om uw Nio ET7 op te laden? Dit rekent u eenvoudig uit aan de hand van de onderstaande som:
( accucapaciteit / AC-laadcapaciteit ) / 0,85 = laadtijd in uren
De accucapaciteit van de Nio ET7 is 70 of 100 kWh, de laadcapaciteit is 11 kW. De 0,85 is een constante die de energie die verloren gaat tijdens het laadproces representeert. Vullen we de specificaties van de Nio ET7 in deze rekensom in dan krijgen we een laadtijd van 7,5 voor de 70 kWh-configuratie en 9 uur voor de 100 kWh-uitvoering.
( 70 kWh / 11 kW ) / 0,85 = 7,49 uur = 7 uur en 30 minuten
( 100 kWh / 11 kW) / 0,85 = 9,09 uur = 9 uur en 5 minuten
Aangezien bovenstaande berekeningen slechts schattingen zijn, zijn ze niet 100% nauwkeurig. Zo kan de werkelijke laadtijd afwijken als gevolg van de invloed van externe factoren, zoals de staat van de elektrische aansluiting of de temperatuur.
Ook geschikt voor zakelijk gebruik
Wilt u uw Nio ET7 op de zaak opladen? Dat is geen probleem. Al onze laders zijn namelijk geschikt voor gebruik thuis, op bedrijf of ergens anders. Daarnaast lenen sommige van onze laders zij bij uitstek voor zakelijk toepassingen. Deze zijn bijvoorbeeld uitgerust met meerdere laadaansluitingen en functies zoals een backoffice of autorisatiefunctie.