Voldoende AC-laadvermogen & juiste elektrische aansluiting cruciaal
Aan de hand van het AC-laadvermogen bepaalt u vervolgens hoeveel laadcapaciteit uw toekomstige laadpaal moet hebben. Wij raden aan altijd een lader te kiezen met minstens evenveel AC-laadvermogen. In het geval de Peugeot e-308 is dit 11 kW. Een dergelijke laadoplossing vereist op zijn beurt een 3-fase 3 X 16A elektrische aansluiting. Heeft u deze niet? Dan kijken wij of uitbreiding van uw stoppenkast mogelijk is.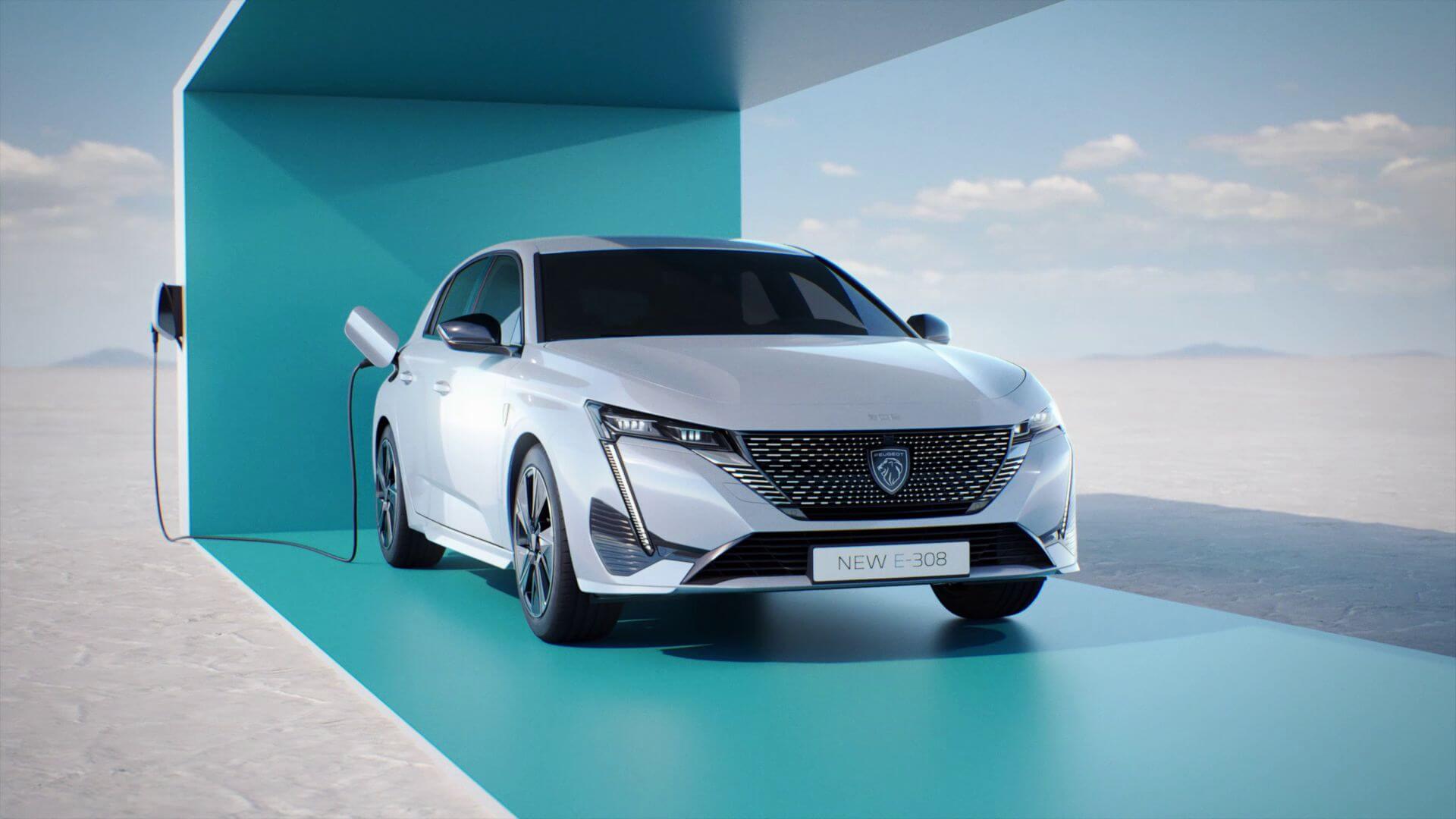 Wandlader of laadpaal?
Doorgaans maken we onderscheid tussen twee soorten laadstation, wandladers en laadpalen. Welke voor u geschikt is hangt vooral af van de beoogde parkeer- en laadplek voor uw e-308. Beeld u in hoe deze situatie eruitziet – vaak kunt u hier al van afleiden welk type lader in uw situatie het beste tot zijn recht komt. Bij twijfel kunt u altijd contact met ons opnemen voor vrijblijvend advies.
Ook voor de installatie
Bij de installatie van uw laadstation komt van alles kijken. Daarom nemen we deze klus maar al te graag uit handen. Kies voor ons installatiepakket en een bij ons aangesloten monteur verzorgt de montage en aansluiting van uw laadpaal of wallbox tot in de puntjes.
Wat is de laadtijd van de Peugeot e-308?
Hoe snel u uw Peugeot e-308 volledig oplaadt met uw toekomstige lader? Dat rekenen we uit aan de hand van de volgende som:
Laadtijd = ( Accucapaciteit in kWh / AC-laadvermogen in kW ) / 0,85
Vullen we de specificaties van de Peugeot e-308 in, dan komen we op een laadtijd van zo'n 5 en een half uur:
Laadtijd Peugeot e-308 = ( 51 kWh / 11 kW ) / 0,85 = 5,45 uur = 5 uur en 27 minuten
Kanttekeningen
Bovenstaande berekening is uiteraard slechts een schatting. De daadwerkelijke laadtijd kan wat langer uitvallen als gevolg van externe factoren (temperatuur, elektrische aansluiting, Load Balancing) of een verschil in AC-laadcapaciteit tussen de boordlader en het laadstation.
Uw Peugeot e-308 zakelijk opladen?
Wilt u uw Peugeot e-308 zakelijk opladen? Ook dat is geen probleem. In ons assortiment vindt u verschillende laders die zich perfect lenen voor zakelijk gebruik. Deze beschikken bijvoorbeeld over allerlei handige, 'slimme' functies, een vaste laadkabel en een dubbele laadaansluiting.