Hoeveel laadvermogen heeft de Aiways U6 nodig?
Natuurlijk wilt u het maximale uit uw Aiways U6 en diens boordlader halen. Daarom raden wij aan te kiezen voor een lader met in ieder geval evenveel AC-laadcapaciteit als uw U6, ofwel 11 kW. Zo weet u zeker dat u uw elektrische auto zo snel mogelijk oplaadt.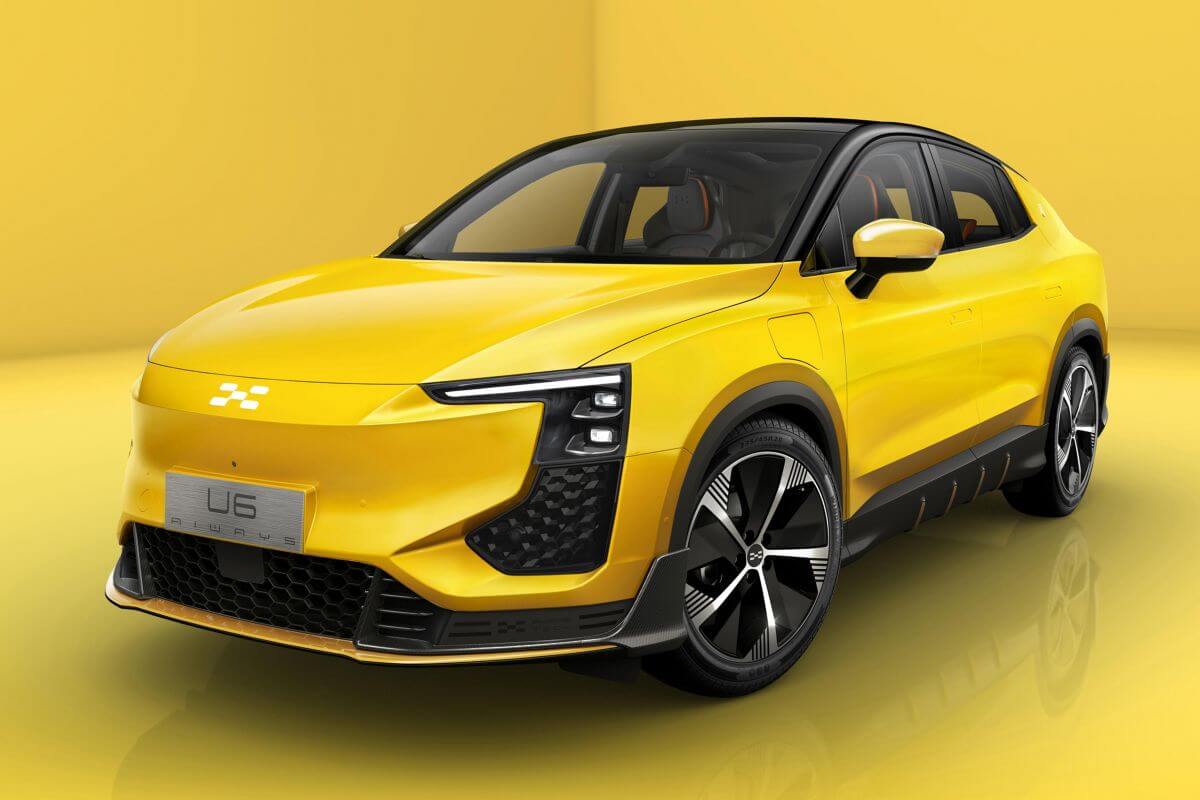 Let op de elektrische aansluiting!
Hoe hoger het laadvermogen van uw laadstation, hoe meer dit vraagt van uw elektrisch installatie. Om een 11 kW laadpaal of wandlader volledig te benutten heeft u minstens een 3-fase 3 X 16A aansluiting nodig. Heeft u deze niet? In dat geval kijken wij of uitbreiding van uw stoppenkast wenselijk en mogelijk is.
Laadpaal of wandlader?
Staar u niet blind op de keuze tussen een laadpaal en een wandlader. Qua techniek verschillen deze 'types' laders namelijk niet of nauwelijks van elkaar. Welke voor u geschikt is hangt met name af van het beoogde gebruik en waar u uw Aiways U6 wil gaan opladen. Vaak wijst dit vanzelf. Zo is een wandlader waarschijnlijk de beste oplossing als uw U6 in de garage of onder de carport komt te staan en is in de meeste andere gevallen een laadpaal handiger, ook omdat deze wat flexibeler te plaatsen is. Komt u er niet uit? Schroom dan niet om contact met ons op te nemen voor vrijblijvend advies.
Laaddirect installatiepakket
De installatie nemen wij voor onze rekening, als u dat wilt. Een bij ons aangesloten monteur neemt al het werk uit handen en installeert uw nieuwe laadstation op een dag en tijdstip dat u goed uitkomt. Dat scheelt u een hoop tijd en gedoe.
Hoelang duurt het om de Aiways U6 volledig op te laden?
Benieuwd wat voor laadtijd u kunt verwachten? De te verwachten laadtijd rekenen we als volgt uit:
Laadtijd = ( bruikbare accucapaciteit / AC-laadvermogen ) / 0,85
Vullen we de gegevens van de AIways U6 in deze formule in, dan komen we op een laadtijd van 6 uur en 25 minuten.
Laadtijd Aiways U6 = ( 60 kWh / 11 kW ) / 0,85 = 6,417 = 6 uur en 25 minuten
Let op! Het kan zijn dat het laadvermogen van uw Aiways U6 verschilt van het AC-laadvermogen van uw laadoplossing. Kies in dat geval de laagste waarde van de twee, zo krijgt u de meest waarheidsgetrouwe uitkomst.
Ook geschikt voor zakelijk laden
Wilt u uw Aiways U6 zakelijk opladen? In principe zijn alle laders in ons programma geschikt voor gebruik thuis, op de zaak of ergens anders. Bovendien kunnen wij dankzij ons uitgebreide aanbod iedereen een passende laadpaal of wallbox bieden.