Geschikte laadpaal voor de BMW i7
Welke lader is nu geschikt voor uw BMW i7? Dit hangt af van twee zaken: de laadaansluiting en het laadvermogen. Aangezien de BMW i7 uitgerust is met een Type 2-laadaansluiting heeft u ook een laadstation nog met een Type 2-laadaansluiting. Daarnaast heeft de i7 een AC-laadcapaciteit van 11 kW, wat betekent dat u minimaal een lader met 11 kW aan laadvermogen nodig heeft. Zo'n lader vereist op zijn beurt een 3-fase 3 X 16A laadaansluiting.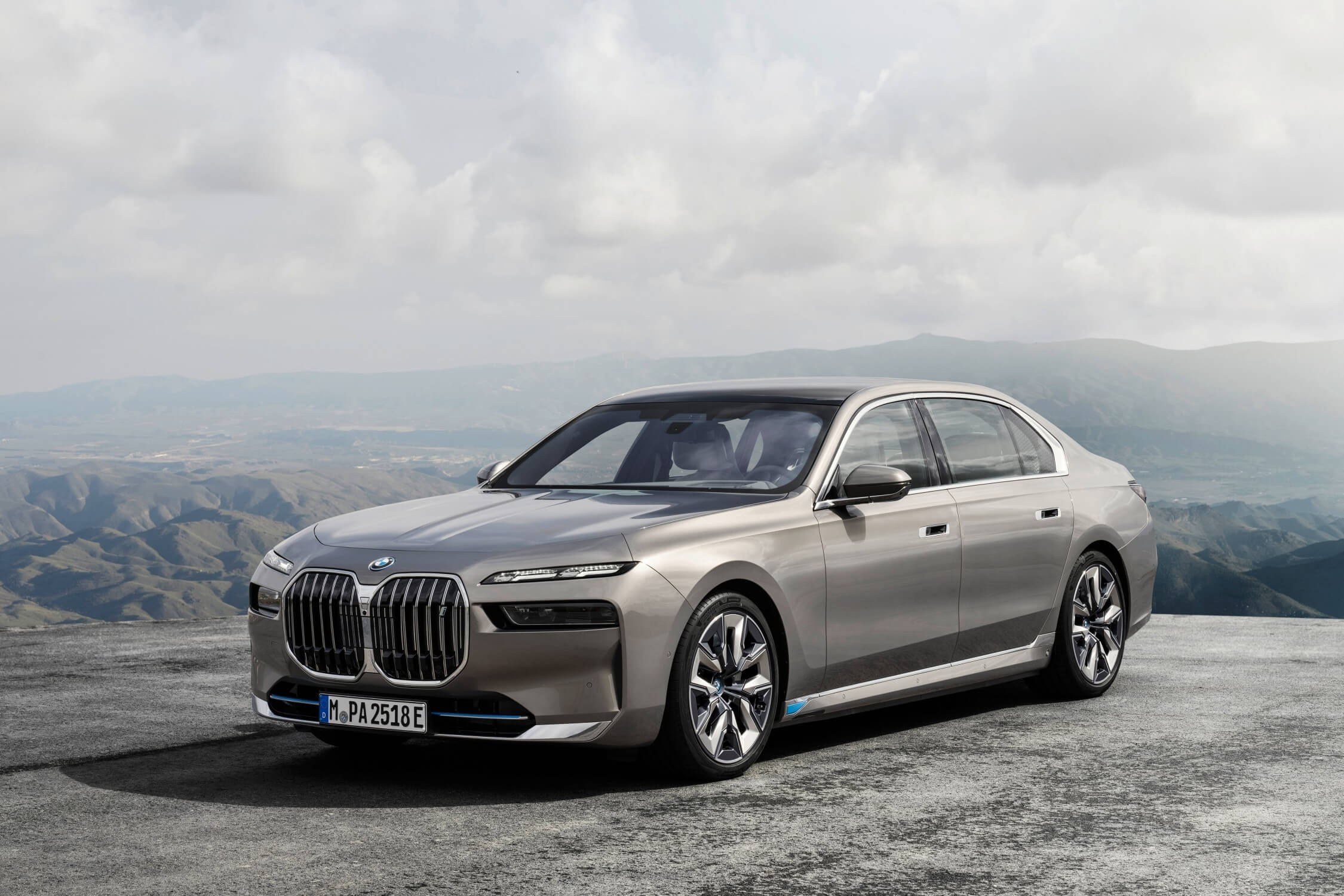 Laadpaal vs. wallbox
U heeft keuze uit twee 'types' laadstation – een laadpaal en een wandlader. Welke u moet hebben draait met name om de beoogde laadplek van uw BMW i7. Beeld u in hoe deze laadsituatie eruit zal komen te zien, waar uw laadoplossing komt te staan/hangen en hoe de laadkabel dan loopt. Maak vervolgens op basis hiervan uw keuze.
Geen zorgen over installatie
Heeft u twee linkerhanden of waagt u zich om een andere reden liever niet aan de installatie van uw nieuwe lader? Geen zorgen, in dat geval regelen wij de installatie voor u. Een bij ons aangesloten, gecertificeerd verzorgt de gehele installatie van A t/m Z. Dat is wel zo makkelijk.
Wat is de laadtijd van de BMW i7?
Wilt u weten hoe lang het duurt om de accu van uw BMW i7 volledig op te laden? De daadwerkelijke laadtijd van uw BMW i7 hangt af van talloze factoren. Denk hierbij aan de AC-laadcapaciteit, de accucapaciteit, de omgevingstemperatuur, de staat van de elektrische installatie, noem maar op. Hierdoor is het lastig om de laadtijd te bepalen.
Gelukkig is er een handige vuistregel waarmee we dit toch kunnen doen. Eerst deelt u de maximale accucapaciteit van uw BMW i7 door diens AC-laadvermogen. Vervolgens deelt u de uitkomst hiervan door 0,85. Dit in verband met de energie die tijdens het laden verloren gaat. Deze som geeft ons de volgende laadtijd:
Laadtijd BMW i7: ( 101 kWh / 11 kW ) / 0,85 = 10,8 uur = 10 uur en 48 minuten
Ook geschikt voor zakelijk opladen
De BMW i7 leent zich voor zowel particulier als zakelijk gebruik. Het zou dan wel zo handig zijn als u uw i7 ook zakelijk kunt opladen. Met een van onze laadoplossingen is dit geen enkel probleem. Al onze laadpalen zijn namelijk in principe geschikt voor uiteenlopende toepassingen, waaronder zakelijke.
Toekomstbestendige laadoplossing voor uw BMW i7
U doet er verstandig aan de aanschaf van uw BMW i7 te zien als een lange termijninvestering. Door nu de juiste keuzes te maken en de best passende lader te kiezen doet u uzelf een groot plezier. Vergeet hierbij niet rekening te houden met uw plannen voor de toekomst. Misschien schaft u over een jaar nog een EV aan of vervangt u uw BMW i7 door een EV met meer AC-laadvermogen. Door dergelijke zaken nu al mee te wegen weet u zeker dat u een toekomstbestendige lader in huis haalt.