Voldoende AC-laadvermogen is essentieel
Om het laadvermogen van de BYD Han (11 kW) volledig te benutten heeft u een laadstation nodig met minstens evenveel AC-laadcapaciteit. Een laadpaal of wandlader met 11 kW aan laadvermogen vereist op zijn beurt een 3-fase 3 X 16A-aansluiting. Heeft u deze niet? In dat geval kunnen we kijken of uitbreiding van uw stoppenkast mogelijk is.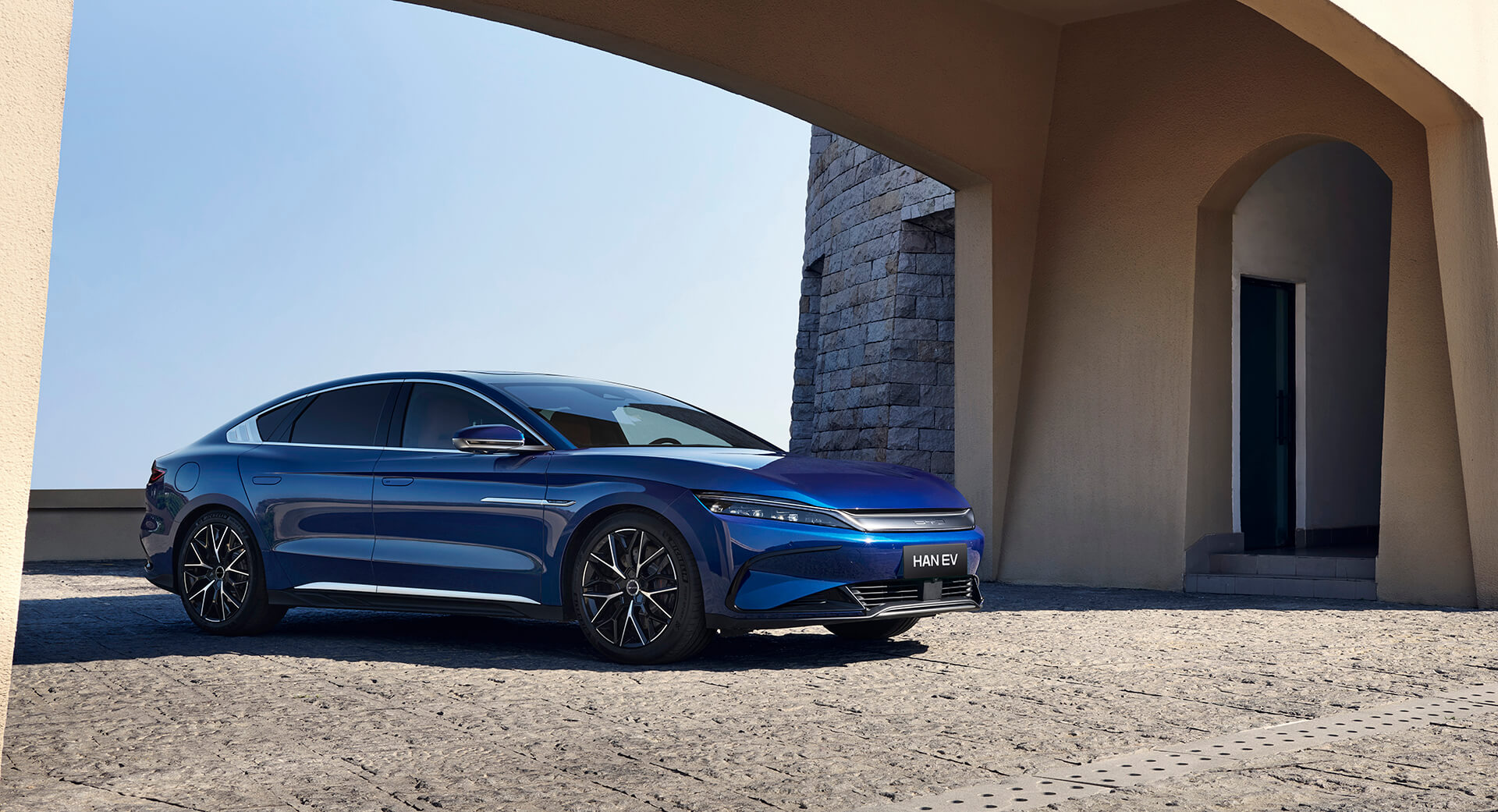 Wandlader of laadpaal voor de BYD Han
Heeft u een wandlader of laadpaal nodig voor uw BYD Han? Dat hangt vooral af van waar u uw EV wilt opladen. Beeld u in hoe de laadsituatie eruit zal komen te zien en hoe de laadkabel zal lopen. Vaak kunt u basis hiervan de knoop doorhakken. Zo niet, dan kunt u altijd vrijblijvend contact met ons opnemen voor advies.
Wij regelen de installatie
U doet er verstandig aan de installatie van uw nieuwe laadpaal of wandlader over te laten aan een professional. Wanneer u kiest voor ons installatiepakket komt een bij ons aangesloten, gecertificeerd installateur uw laadstation plaatsen en aansluiten. Dat scheelt u een hoop tijd en gedoe.
Wat is de laadtijd van de BYD Han?
De laadtijd van de BYD Han is afhankelijk van talloze 'interne' en 'externe' factoren. Met interne factoren doelen we met name op zaken zoals de accucapaciteit en laadsnelheid, terwijl we met externe factoren vooral refereren naar de omgevingstemperatuur, het energieverlies en de staat van de elektrische aansluiting. Al deze factoren maken het lastig om de daadwerkelijke laadtijd vast te stellen.
Gelukkig is er een handige vuistregel waarmee u toch een aardig idee krijgt van hoe lang het duurt om de BYD Han volledig op te laden:
Laadtijd = ( accucapaciteit in kWh / AC-laadvermogen in kW ) / 0,85
Vullen we de specificaties van de BYD Han, dan komen we op de volgende laadtijd:
Laadtijd BYD Han = ( 85,4 kWh / 11 kW ) / 0,85 = 9,13 uur = 9 uur en 8 minuten
Ook voor zakelijk opladen
Wilt u uw BYD Han zakelijk op (kunnen) laden? Ook dat is geen probleem. Onze laders zijn namelijk, naast gebruik als thuislader voor uw BYD Han en/of andere EV's, ook geschikt voor zakelijk gebruik. Dankzij ons uitgebreide aanbod vindt u ongetwijfeld een laadoplossing die aansluit bij uw BYD EV, budget en wensen.
Lange termijn investering
Een laadpaal of wandlader is een lange termijn investering. Door nu de juiste zaken te overwegen en de juiste keuzes te maken heeft u jarenlang profijt van uw laadoplossing. Daarom is het van belang ook rekening te houden met uw plannen voor de toekomst. Denk hierbij bijvoorbeeld aan een eventuele vervanging van uw BYD Han of een uitbreiding van uw 'elektrische wagenpark'.