Let op: niet elke lader geschikt voor de BYD Tang
Eén van de belangrijkst eigenschappen van een laadoplossing is diens laadvermogen. Deze moet minimaal gelijk zijn aan de maximale AC-laadcapaciteit van de EV, in dit geval de BYD Tang, oftewel 7 kW. Zo weet u zeker dat u uw EV zo snel mogelijk oplaadt. Vergeet hiernaast niet rekening te houden met de elektrische aansluiting – ook deze moet voldoende capaciteit hebben. Een lader met 7 kW aan AC-laadvermogen vereist bijvoorbeeld een 1-fase 32A aansluiting.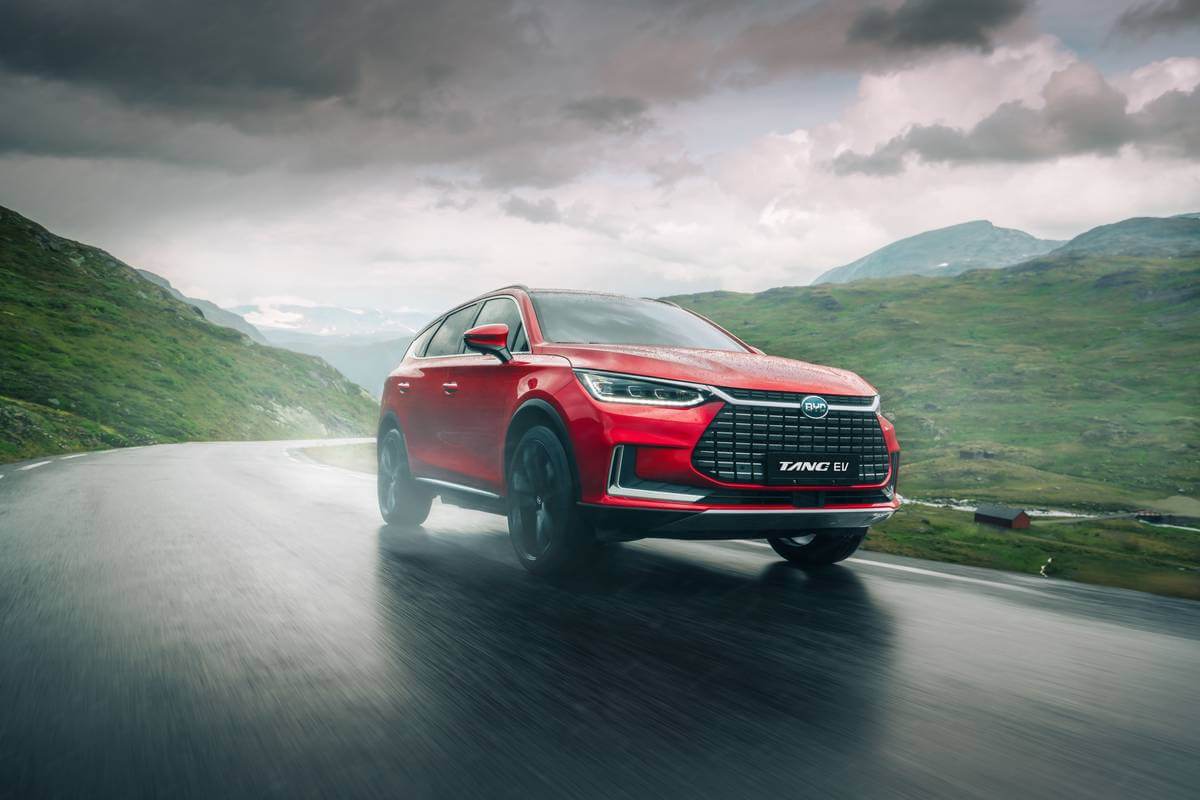 Wandlader vs. laadpaal
U heeft keuze tussen twee soorten laadoplossing: een laadpaal of een wandlader. Deze komen op gebied van techniek overeen, maar verschillen van elkaar op gebied van montage(plek). Een wandlader is doorgaans betaalbaarder en biedt uitkomst wanneer u uw BYD Tang vlak bij uw huis, bijvoorbeeld onder de carport of in de garage, wilt opladen. Een laadpaal is flexibeler en daardoor handiger als het plaatsen en/of gebruiken van een wandlader niet mogelijk of wenselijk is. Twijfelt u nog? Neem dan gerust contact met ons op voor vrijblijvend advies.
Installatie? Die regelen wij
Een laadstation installeren is niet voor iedereen weggelegd. Daarom bieden wij een installatiepakket aan. Kiest u hier voor, dan komt een van onze gecertificeerde monteurs uw nieuwe laadpaal of wandlader plaatsen en aansluiten.
Laadtijd BYD Tang: hoe lang duurt het opladen?
Benieuwd naar de laadtijd van uw (toekomstige) BYD Tang? Deze rekenen we eenvoudig uit aan de hand van de volgende rekensom:
Laadtijd = ( Bruikbare accucapaciteit / AC-laadvermogen ) / 0,85
De bruikbare accucapaciteit en het AC-laadvermogen van de Tang zijn respectievelijk 82,8 kWh en 7 kW. De '0,85' is een constante waarmee we ook de energie de verloren gaat tijdens het laadproces meerekenen. Vullen we deze gegevens in, dan komen we op een laadtijd van … uur en … minuten:
Laadtijd BYD Tang = ( 85,4 kWh / 11 kW ) / 0,85 = 9,13 uur = 9 uur en 8 minuten
Overigens is de rekensom slechts een schatting. In de praktijk kan de laadtijd hoger of lager uitvallen, bijvoorbeeld door zaken zoals de staat van de elektrische aansluiting of de omgevingstemperatuur.
Zakelijk laden? Geen probleem!
Wilt u uw BYD Tang zakelijk opladen? In principe zijn al onze laders geschikt voor gebruik thuis, op bedrijf of ergens anders. Daarnaast lenen sommige modellen zich bij uitstek voor zakelijk gebruik. Deze zijn bijvoorbeeld uitgerust met handige functies, zoals een backoffice, kWh-meter of autorisatiefunctie.