Niet elke lader geschikt voor de ë-Jumpy Combi
Helaas is niet elke lader even geschikt voor uw ë-Jumpy Combi. Dit heeft te maken met het benodigde AC-laadvermogen (11 kW) en de laadaansluiting (Type 2). Om het AC-laadvermogen van de ë-Jumpy ten volle te benutten heeft u minimaal een lader met evenveel laadcapaciteit én een 3-fase elektrische aansluiting (3 x 16A) nodig. Daarnaast moet de lader van uw ë-Jumpy Combi over een Type 2-laadaansluiting beschikken. Dat is op zich geen probleem aangezien dit de meest gebruikte laadaansluiting is, er zijn nog maar weinig laadpalen die een andere aansluiting hebben.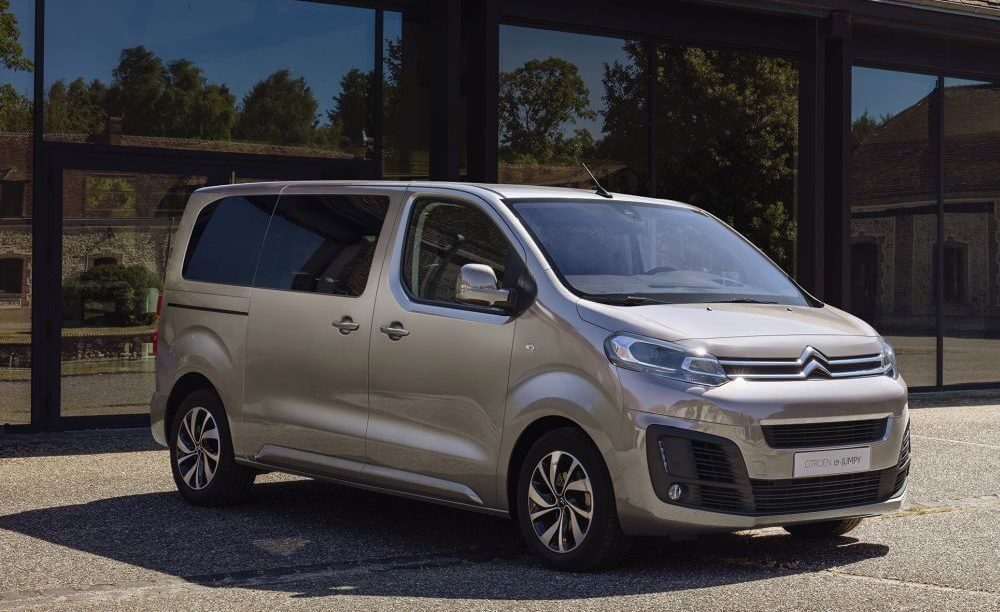 Laadpaal of wandlader?
Ook dient goed stil te staan bij de keuze voor het type lader. U heeft hierbij de keus uit een laadpaal en een wandlader. Het grote verschil tussen deze twee types is de wijze en plek van montage. Een laadpaal wordt door middel van een vrijstaande paal geplaatst, terwijl een wandlader tegen de muur wordt gemonteerd. Een laadpaal is doorgaans wat flexibeler vanwege het feit dat deze in principe overal geplaatst kan worden. Welke voor u het meest geschikt is hangt af van de beoogde laadplek van uw Citroën ë-Jumpy Combi. Beeld u in hoe de laadkabel zal komen te lopen, kijk ook hoe de aansluitkabel moet gaan lopen en bepaal op basis hiervan uw keuze.
Installatieservice
Speciaal voor diegenen die zich liever niet aan de installatie van hun laadpaal wagen hebben wij onze installatieservice in het leven geroepen. Kiest u hiervoor, dan komt een bij ons aangesloten, gecertificeerde installateur uw nieuwe lader gebruiksklaar installeren.
Wat is de laadtijd van de Citroën ë-Jumpy Combi?
Hoelang het exact duurt om uw Citroën ë-Jumpy Combi op te laden hangt af van talloze factoren. Denk hierbij niet alleen aan zaken zoals het AC-laadvermogen en de maximale capaciteit van de accu, maar ook aan de omgevingstemperatuur, de staat van uw elektrische aansluiting en nog veel meer. Dit maakt het nauwkeurig berekenen van de laadtijd een ingewikkelde aangelegenheid.
Gelukkig is er ook een makkelijkere manier. Met behulp van onderstaande rekensom rekent u binnen enkele minuten uit hoelang het (ongeveer) duurt om uw Citroën ë-Jumpy Combi volledig op te laden.
Accucapaciteit (in kWh) / AC-laadvermogen / 0,85 (energieverlies) = laadtijd in uren
De laadtijd van de Citroën ë-Jumpy Combi hebben we alvast voor u uitgerekend:
ë-Jumpy Combi 50: 50 kWh / 11 kW / 0,85 =  5 uur en 20 minuten
ë-Jumpy Combi 75: 75 kWh / 11 kW / 0,85 = 8 uur
Verschilt het laadvermogen van uw ë-Jumpy Combi van dat van uw lader? Gebruik dan de laagste waarde van de twee in de berekening.
Niet helemaal nauwkeurig
Bovenstaande berekeningen kloppen theoretisch voor de volle 100% maar in de praktijk zal de laadtijd toch altijd anders uitpakken. De daadwerkelijke laadtijd is namelijk óók afhankelijk van zaken zoals de omgevingstemperatuur, uw elektrische aansluiting en de leeftijd van de accu.
Laders voor zowel zakelijk als particulier gebruik
Al onze laders zijn geschikt voor gebruik thuis, op de zaak of elders. Daarnaast heeft u bij ons keuze uit uiteenlopende laders – elk met z'n eigen voor- en nadelen, ideale toepassingen en unieke features. Dankzij ons zowel uitgebreide als gevarieerde aanbod kunnen wij iedereen een passende laadoplossing bieden.