Welke laders zijn geschikt voor de Lexus RZ 450e?
Natuurlijk wilt u uw Lexus RZ 450e zo snel mogelijk opladen. Kies daarom een laadstation met minstens evenveel AC-laadvermogen als de RZ 450e (11 kW). Om een 11 kW lader ten volle te benutten heeft u bovendien een 3-fase 3 X 16A elektrische aansluiting nodig. Houd daarnaast rekening met de vereiste laadaansluiting (Type 2).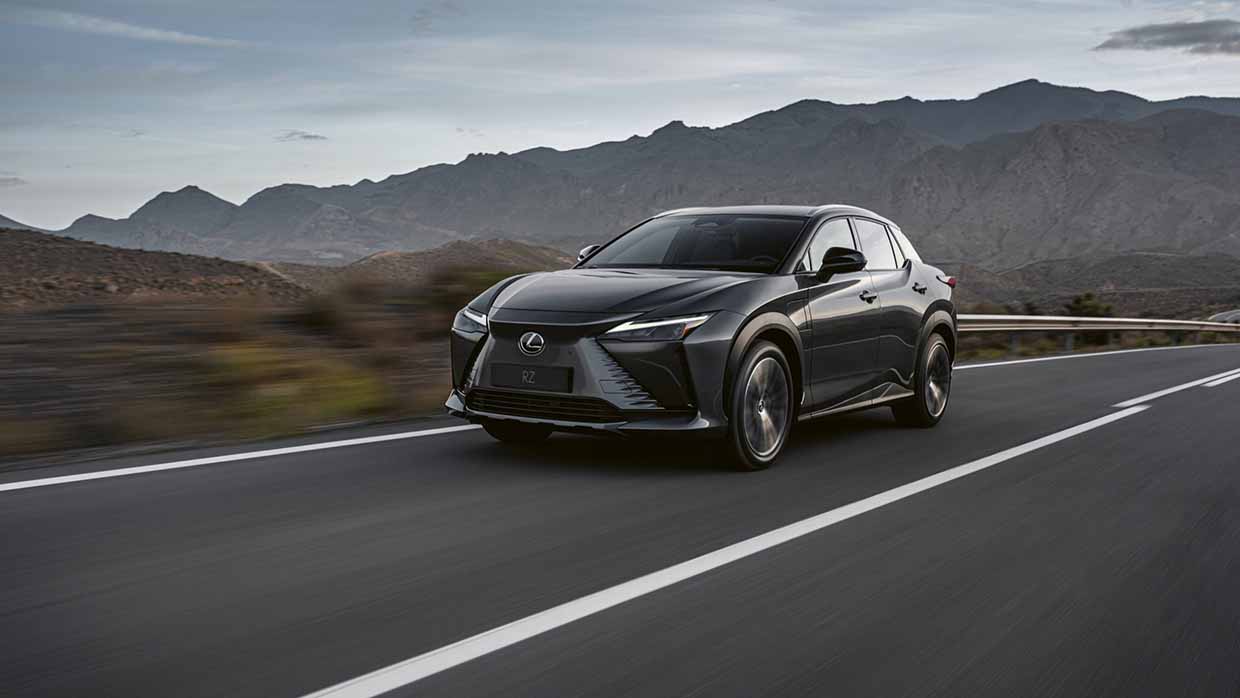 Laadpaal vs. wandlader
Staar u niet blind op de keuze tussen een laadpaal en een wandlader. Beide 'types' laadstation zijn namelijk technisch identiek, het enige verschil is de plek van montage. Welke voor u het meest geschikt is hangt daarom af van de beoogde laadplek van uw Lexus RZ 450e. Is dit op een plek waar een wandlader het beste tot zijn recht komt, bijvoorbeeld in de garage of onder de carport? Dan is dit type lader waarschijnlijk de beste keuze. Zo niet, dan biedt een meer flexibele laadpaal mogelijk uitkomst.
Laaddirect installatiepakket
Dankzij ons installatiepakket hoeft u zich geen zorgen te maken over de installatie van uw laadoplossing. Een bij ons aangesloten, gecertificeerd monteur neemt al het werk uit handen en verzorgt de installatie van uw laadpaal tot in de puntjes.
Wat is de laadtijd van de Lexus RZ 450e?
Het vaststellen van de laadtijd van uw Lexus RZ 450e is makkelijker gezegd dan gedaan. Hier komen namelijk tal van zaken bij kijken, waaronder de accucapaciteit, de laadsnelheid, de elektrische aansluiting, de omgevingstemperatuur, noem maar op.
Gelukkig is er ook een andere, simpelere manier om een goed idee te krijgen van de te verwachten laadtijd. Aan de hand van een onderstaande rekensom komt u te weten hoe lang het ongeveer duurt om uw RZ 450e volledig op te laden.
Laadtijd = ( accucapaciteit / AC-laadvermogen ) / 0,85
Vullen we de specificaties van de Lexus RZ 450e in, dan komen we op een laadtijd van 7 uur en 38 minuten:
Laadtijd Lexus RZ 450e = ( 71,4 kWh / 11 ) / 0,85 = 7,64 uur
Let op: zijn het laadvermogen van uw RZ 450e en de lader niet gelijk aan elkaar? Gebruik in dat geval de laagste waarde van de twee.
Geschikt voor zowel particulier als zakelijk gebruik
In principe zijn alle laadpalen en wandladers geschikt voor gebruik thuis, op de zaak of ergens anders. Dus ook als u uw Lexus RZ 450e zakelijk wilt opladen bent u bij ons aan het juiste adres. Daar komt nog bij dat wij dankzij ons uitgebreide, gevarieerde aanbod onze klanten altijd een passende laadoplossing kunnen aanbieden.
Future proof?
Een goede lader is een toekomstbestendige lader. Met 'toekomstbestendig' refereren we overigens niet alleen hoelang u de lader voor uw RZ 450e kunt gebruiken, maar ook voor andere EV's. Misschien schaft u over een tijdje wel een tweede EV aan of vervangt u uw RZ 450e door een elektrische auto met meer laadcapaciteit. In beide gevallen zou het wel zo handig zijn als u gebruik kunt maken van uw huidige laadpaal. Dit scheelt u immers een hoop tijd, gedoe en geld.