Niet elke lader is even geschikt
Omdat de Lynk & Co 01 een relatief bescheiden AC-laadcapaciteit heeft zijn in principe de meeste laadpalen en wandladers geschikt. U heeft immers een lader nodig met minstens evenveel AC-laadvermogen als uw PHEV. In het geval van de '01' is dit slechts 3,7 kW. Een dergelijke lader vereist op zijn beurt een 1-fase 1 X 16A elektrische aansluiting.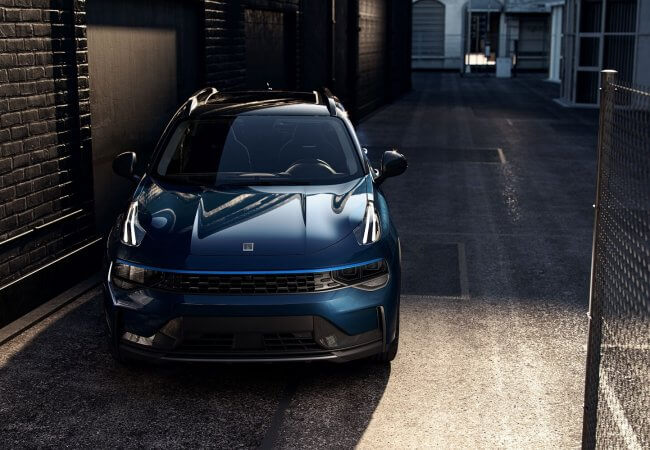 Type laadstation – laadpaal of wandlader?
U heeft keuze uit diverse laadpalen en wandladers. Welke voor u en uw Lynk & Co 01 geschikt is hangt onder andere af van de beoogde laadplek van uw PHEV. Is dit in de buurt van een muur, bijvoorbeeld onder de carport of in de garage? Dan biedt een wandlader waarschijnlijk uitkomst. Is dit niet het geval, dan heeft u mogelijk meer aan een laadpaal.
Ook voor installatie
Over de installatie hoeft u zich geen zorgen te maken. Tenminste, als u voor ons installatiepakket kiest. Dan komt een bij ons aangesloten, gecertificeerde monteur uw laadpaal of wandlader plaatsen.
Wat is de laadtijd van de Lynk & Co 01?
Wilt u weten hoelang het duurt om uw Lynk & Co 01 op te laden? Dit rekent u eenvoudig uit aan de hand van onderstaande rekensom:
Lynk & Co 01 laadtijd = (bruikbare accucapaciteit in kWh / AC-laadvermogen in kW) / 0,85
De laadtijd van de Lynk & Co 01 hangt natuurlijk af van de gebruikte laadoplossing. Ervan uitgaande dat u gebruik maakt van een laadstation met evenveel of meer laadcapaciteit dan de Lynk & Co 01 (zoals wij aanraden), dan kunnen we uitgaan van de volgende laadtijd:
( 17 kWh / 3,7 kW ) / 0,85 = 5,41 = 5 uur en 24 minuten
Overigens is deze berekening slechts een indicatie. De werkelijke laadtijd kan hoger of lager uitvallen door de invloed van externe factoren. Denk hierbij aan de omgevingstemperatuur, de staat van uw elektrische aansluiting, et cetera.
Zakelijk gebruik?
In principe zijn alle laders uit ons programma geschikt voor gebruik thuis, op de zaak of ergens anders. Daarnaast kunnen wij dankzij ons uitgebreide aanbod iedereen een passende laadoplossing bieden, wat uw wensen ook zijn.
Toekomstbestendig
U doet er verstandig aan ook rekening te houden met de toekomst bij uw keuze voor een laadpaal. Uw Lynk & Co 01 vereist wellicht niet zoveel AC-laadcapaciteit, maar dit hoeft niet per se op te gaan voor de vervanger van uw Lynk & Co. Misschien heeft deze wel aanzienlijk meer AC-laadvermogen. Of misschien schaft u wel nóg een EV aan. Kortom, nu alvast uw toekomstplannen meenemen in uw keuze kan allesbehalve kwaad. Zo kunt u overwegen om direct een 11 kW laadstation aan te schaffen, en dan zelfs voor een met een dubbele laadaansluiting te kiezen.