Welke laders zijn geschikt voor de eCitan?
De geschiktheid van een specifieke laadpaal of wallbox voor uw eCitan hangt in grote mate af van het benodigde laadvermogen. Heeft uw eCitan de standaard 11 kW boordlader? Dan heeft u waarschijnlijk genoeg aan de laadstation met 11 kW aan AC-laadcapaciteit. Heeft u gekozen voor de optionele 22 kW AC-lader? Dan heeft u ook een krachtigere laadpaal nodig. Vergeet overigens niet dat het laadvermogen van uw lader ook gevolgen heeft voor de benodigde elektrische aansluiting. Voor een 11 kW-lader heeft u een 3-fase 3 X 16A aansluiting nodig, terwijl voor een 22 kW laadstations een 3-fase 3 X 32A aansluiting noodzakelijk is.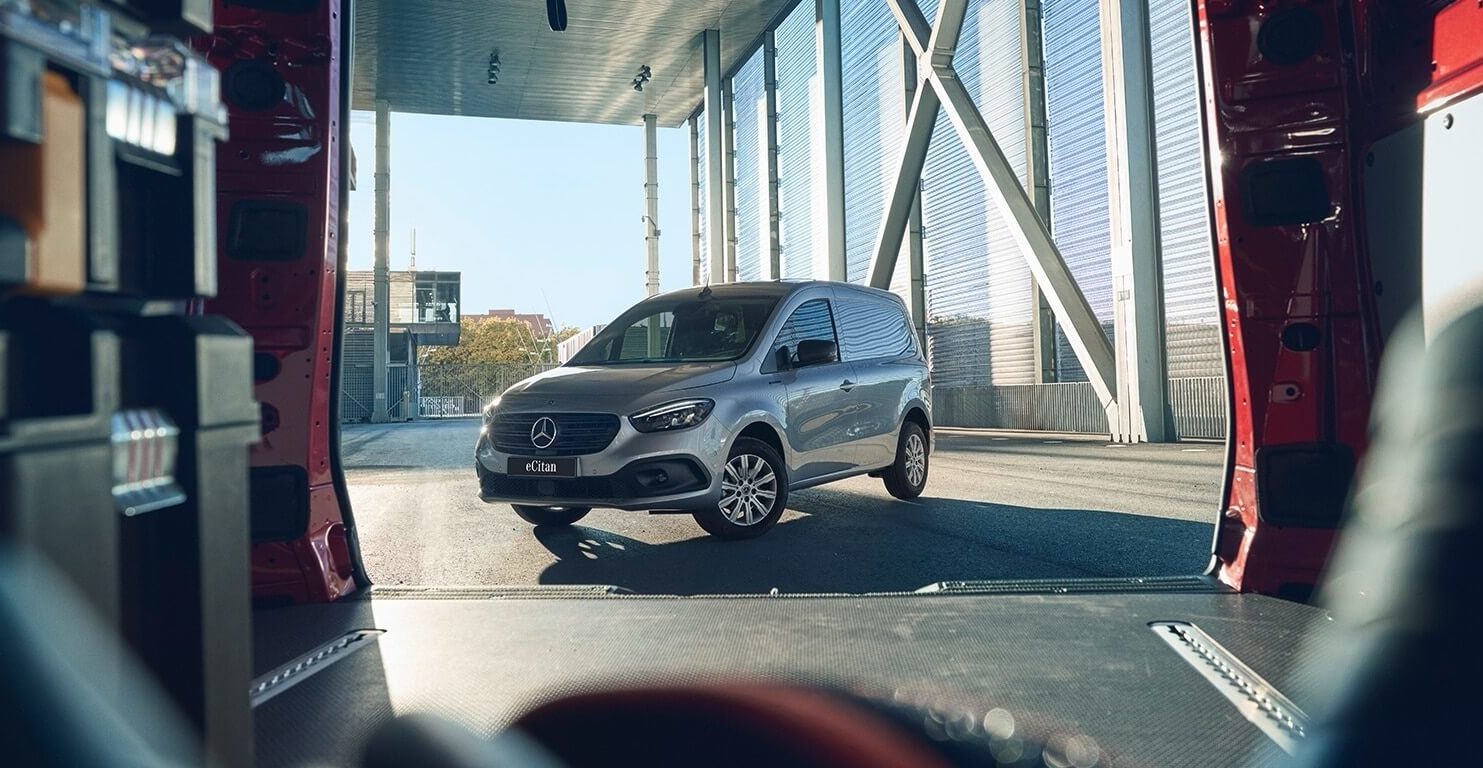 Type laadstation
U heeft keuze uit twee types laadstations: een laadpaal en een wandlader. Welke voor u geschikt is draait om de beoogde laadplek van uw Mercedes eCitan. Is dit op een plek waar een wandlader het beste tot zijn recht komt of is een laadpaal toch handiger? Vaak wijst dit zichzelf. Komt u er niet uit? Schroom dan niet om contact met ons op te nemen voor vrijblijvend advies op maat.
Ook voor installatie
Het installeren van een laadstation is niet voor iedereen weggelegd. Daarom bieden we een installatieservice aan. Dan komt een bij ons aangesloten, gecertificeerd monteur uw nieuwe laadpaal of wandlader plaatsen en aansluiten. Dat scheelt een hoop gedoe.
Wat is de laadtijd van de Mercedes eCitan?
Bent u benieuwd naar de laadtijd van de Mercedes eCitan? Deze rekent u als volgt uit:
Laadtijd = (Accucapaciteit / AC-laadvermogen) / 0,85
In het geval van de Mercedes eCitan is de accucapaciteit 44 kWh en is het AC-laadvermogen 11 kW of 22 kW, afhankelijk van de gekozen boordlader. Vullen we deze gegevens in, dan komen we op de volgende laadtijden:
Laadtijd eCitan 11 kW: (44 kWh / 11 kW ) / 0,85 = 4,71 = 4 uur en 42 minuten
Laadtijd eCitan 22 kW: (44 kWh / 22 kW ) / 0,85 = 2,35 = 2 uur en 21 minuten
Kanttekening
Houd wel in het achterhoofd dat bovenstaande berekeningen slechts schattingen zijn. De werkelijke laadtijd kan hoger of lager uitvallen. Het laadproces wordt namelijk beïnvloed door tal van factoren, waaronder de omgevingstemperatuur, de staat van de elektrische aansluiting, noem maar op.
Ideaal voor zakelijk gebruik
De Mercedes eCitan leent zich perfect voor zakelijke toepassingen. Nagenoeg al onze laadoplossingen zijn daarom geschikt voor zakelijk gebruik, zowel thuis als op de zaak. Bovendien zijn sommige modellen in ons programma extra geschikt voor dergelijke toepassingen. Deze zijn namelijk uitgerust met functies zoals een backoffice, Load Balancing, een kWh-meter en/of een autorisatiefunctie.