Niet elke lader geschikt: voldoende AC-laadvermogen essentieel
Natuurlijk wilt u uw Mercedes EQE SUV zo snel mogelijk opladen. Om dit te doen heeft u een laadoplossing nodig met minstens evenveel AC-laadvermogen als uw EQE SUV, ofwel 11 of 22 kW. De laadcapaciteit van uw laadstation heeft op zijn beurt weer implicaties voor uw elektrische installatie en de benodigde elektrische aansluiting. Zo heeft u voor een 11 kW een 3-fase 3 X16A aansluiting nodig en is voor een 22 kW een 3-fase 3 X 32A aansluiting noodzakelijk. Heeft u deze niet? In dat geval kijken wij of uitbreiding van uw stoppenkast mogelijk is.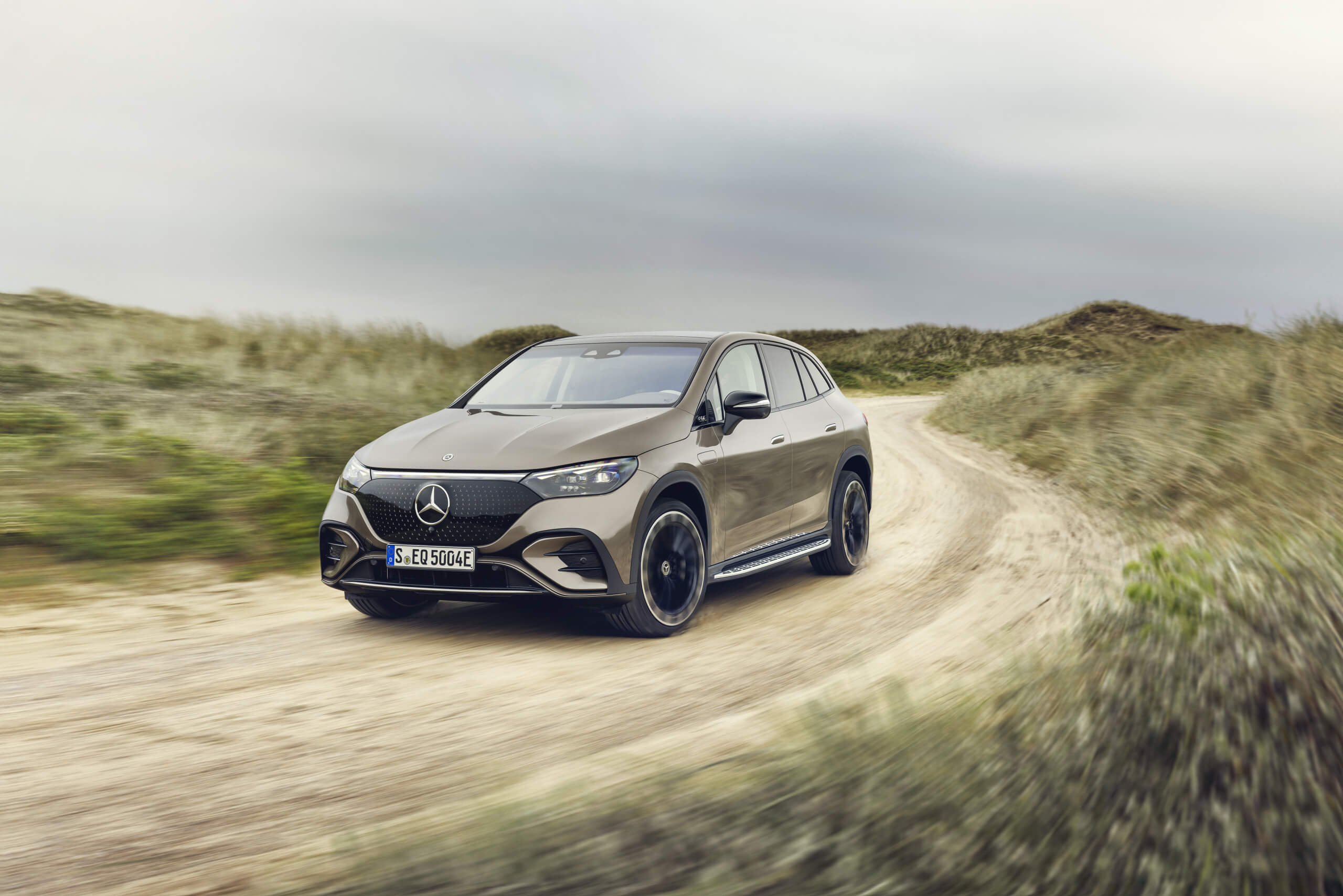 Laadpaal of wandlader
U heeft keuze uit diverse laadpalen en wandladers. Maar wat is nu de betere keuze, een laadpaal of een wandlader? Dit hangt af van de beoogde laadplek van uw EQE SUV. Sommige plekken lenen zich bij uitstek voor een wandlader – denk hierbij aan de garage, onder de carport, noem maar op. Op andere locaties, doorgaans verder weg van de muur, is een laadpaal juist handiger. Komt u er niet uit? Schroom dan niet om contact met ons op te nemen voor vrijblijvend advies.
Wij regelen de installatie
Over de installatie hoeft u zich niet druk te maken. Kies voor ons installatiepakket, dan regelen wij de installatie van A tot en met Z. Een bij ons aangesloten monteur komt uw nieuwe laadstation plaatsen en aansluiten, uiteraard wanneer u dat het beste uitkomt.
Hoe lang duurt het om de Mercedes EQE SUV op te laden?
De laadtijd van uw Mercedes EQE SUV rekent u als volgt uit:
Laadtijd = ( accucapaciteit / AC-laadvermogen ) / 0,85
In het geval van de EQE SUV bedraagt de bruikbare accucapaciteit 90,6 kWh. Het AC-laadvermogen hangt af van de gekozen boordlader (11 of 22 kW). De '0,85' is een constante die voor elke EV gelijk is. Deze representeert de energie die verloren gaat tijdens het laadproces – dit zorgt er (helaas) voor dat het opladen iets langer duurt. Vullen we de gegevens in de formule in, dan komen we op de volgende laadtijden:
Laadtijd Mercedes EQE SUV 11 kW: ( 90,6 kWh / 11 kW ) / 0,85 = 9,69 uur = 9 uur en 41 minuten
Laadtijd Mercedes EQE SUV 22 kW: ( 90,6 kWh / 22 kW ) / 0,85 = 4,84 uur = 4 uur en 50 minuten
Let op! Verschilt het laadvermogen van uw EQE SUV van dat van uw laadoplossing? Gebruik dan de laagste waarde van de twee in de rekensom.
Zakelijk opladen? Geen probleem!
Bij ons kunt u ook terecht voor zakelijke laadstations. In principe zijn alle laders in ons programma geschikt voor zowel particulier als zakelijk gebruik, maar er zijn een aantal modellen die zich perfect lenen voor zakelijke toepassingen. Deze beschikken bijvoorbeeld over meerdere laadaansluitingen, vaste laadkabels en een uitgebreide backoffice.