Niet elke lader is geschikt
Welke lader voor uw MG 4 geschikt is hangt met name af van het benodigde AC-laadvermogen. De MG 4 zelf heeft een laadvermogen van 11 kW, wat betekent dat uw lader ook minimaal 11 kW aan AC-laadvermogen moet hebben. Minder is ook mogelijk, maar zorgt voor een significant langere laadtijd. Daarnaast moet de elektriciteitsaansluiting geschikt zijn voor een laadstation met een dergelijke laadcapaciteit. Om een 11 kW laadoplossing ten volle te benutten heeft u minstens een 3-fase 3 x 16A aansluiting nodig.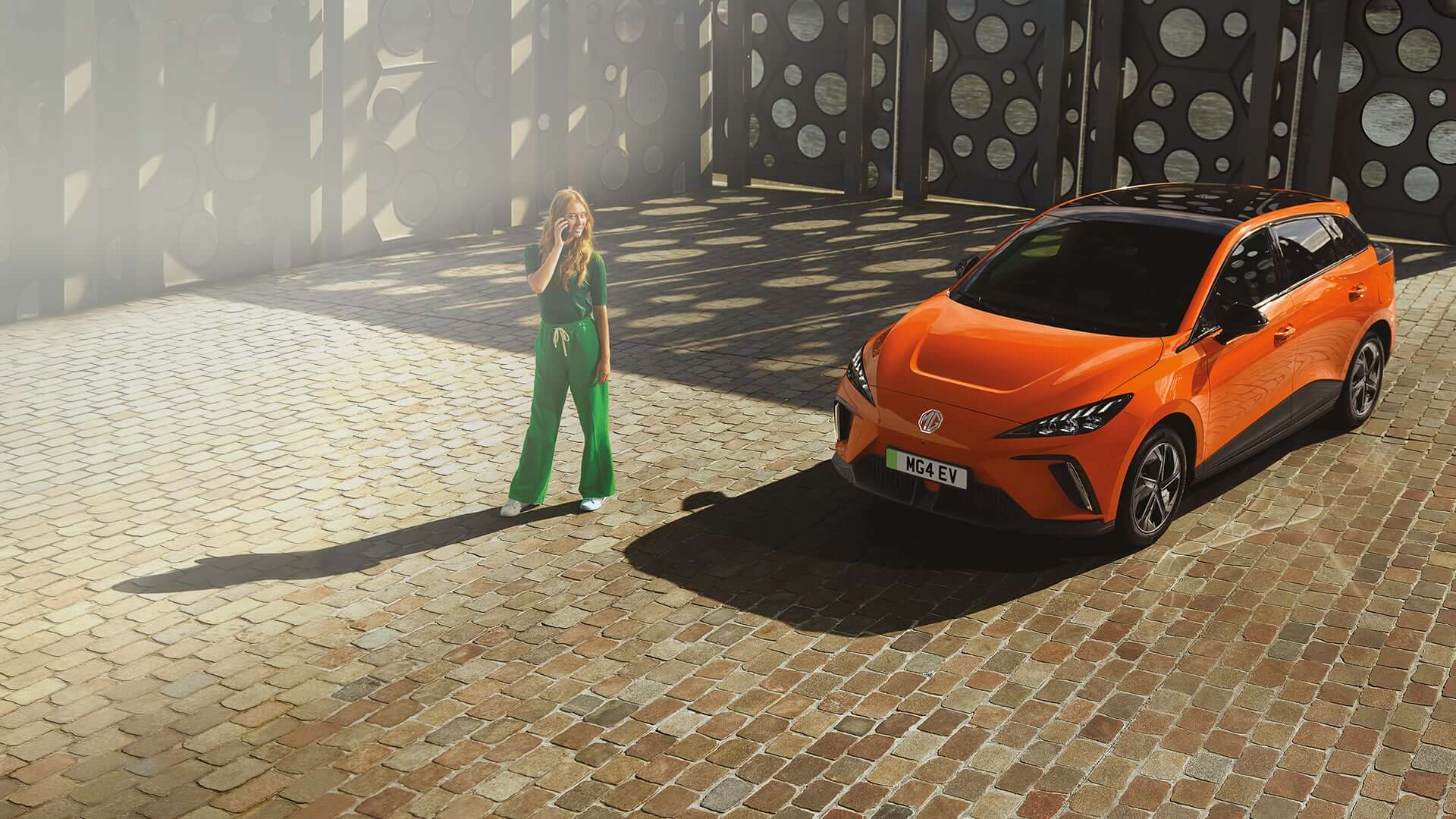 Wandlader of laadpaal voor de MG 4?
Staar u niet blind op de keuze tussen een laadpaal en een wandlader. Qua techniek zijn beide types namelijk zo goed als identiek, het enige verschil tussen de laadapparaten is de wijze en plek van montage. Welke u nodig heeft? Dat is afhankelijk van de plek waar u uw MG 4 Electric wil parkeren en opladen. Komt hier een laadpaal beter tot zijn recht of is een wandlader handiger? Beeld u in hoe de laadkabel zal komen te lopen en hak op basis hiervan de knoop door. Komt u er niet uit? Schroom dan niet om contact met ons op te nemen.
Laaddirect installatiepakket
Heeft u twee linkerhanden? Geen zorgen: dan regelen wij de installatie van uw lader voor u. Een bij ons aangesloten, gecertificeerde monteur neemt de installatie geheel voor u uit handen en verzorgt deze tot in de puntjes.
Hoe lang duurt het om de MG 4 Electric op te laden?
De laadtijd van de MG 4 Electric wordt bepaald door uiteenlopende factoren, waaronder de AC-laadsnelheid, de accucapaciteit, de omgevingstemperatuur, de staat van de elektrische aansluiting, noem maar op. Dit maakt het lastig om een inschatting te maken van de te verwachten laadtijd. Gelukkig is er een eenvoudige vuistregel om hier toch een goed idee van te krijgen. Deze ziet er als volgt uit:
Laadtijd = ( accucapaciteit / AC-laadvermogen ) / 0,85
Vullen we de specificaties van de MG 4 Electric in, dan komen we op de volgende laadtijden:
Laadtijd MG 4 Electric Standard Range: ( 50,8 kWh / 11 kW ) / 0,85 = 5,43 uur
Laadtijd MG 4 Electric Long Range: ( 61,7 kWh / 11 kW ) / 0,85 = 6,60 uur
Niet perfect
De hierboven toegepaste vuistregel is overigens niet perfect. De laadtijd kan in de praktijk langer of korter zijn als gevolg van externe factoren. Daarnaast gaat de vuistregel uit van een laadstation en boordlader met hetzelfde laadvermogen. Is dit niet het geval, gebruik dan de laagste waarde van de twee.
Ook voor zakelijk gebruik
Alle laders in ons aanbod zijn geschikt voor zowel particulier als zakelijk gebruik. Dankzij ons gevarieerde programma zijn wij bovendien in staat iedere klant een passende laadoplossing aan te beiden, ongeacht of u nu een state-of-the-art online laadstation met een backoffice of een simpeler, betaalbaarder model zoekt.