Hoeveel AC-laadvermogen nodig voor de Peugeot e-308 SW?
Natuurlijk wilt u uw Peugeot e-308 SW zo snel mogelijk opladen. Hiervoor heeft u een lader nodig met minstens evenveel AC-laadvermogen als de EV zelf. Dat is in dat geval 11 kW. Een 11 kW laadstation vereist op zijn beurt een 3-fase 3 x 16A elektrische aansluiting. Heeft u deze niet, dan gaat dit ten koste van de laadsnelheid. Is dit bij uw het geval? Wij kijken graag of uitbreiding van uw elektrische installatie mogelijk is.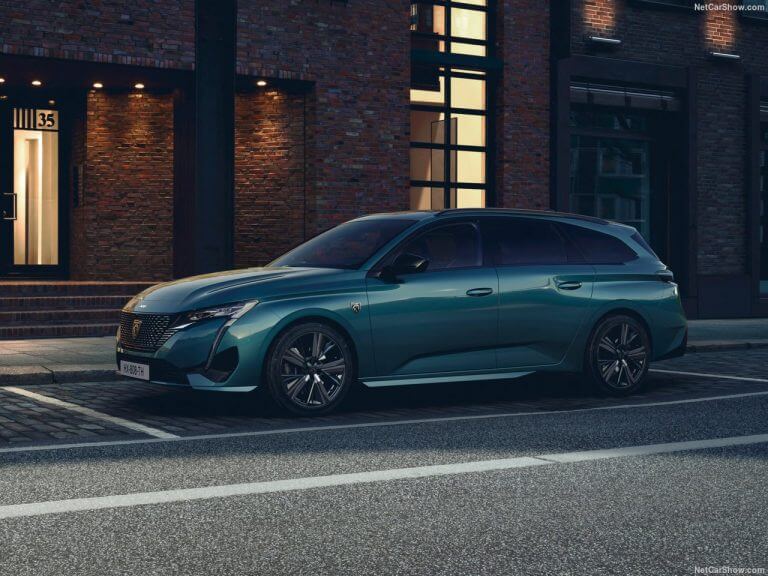 Type lader
We maken onderscheid tussen twee 'types' laders, namelijk laadpalen en wandladers. Bij een laadpaal wordt de daadwerkelijke lader op een losstaande paal geplaatst en bij een wandlader tegen de muur. Welke voor u en uw e-308 SW geschikt is hangt af van de beoogde parkeerplek. Vaak wijst dit zichzelf. Zo is een wandlader waarschijnlijk de beste keuze als u uw EV dicht bij uw huis, bijvoorbeeld in de garage of onder de carport, oplaadt. In veel andere gevallen biedt een laadpaal uitkomst. Twijfelt u? Schroom dan niet om contact met ons op te nemen.
Wij regelen de installatie
Over de installatie hoeft u zich geen zorgen te maken. Kies simpelweg voor ons installatiepakket, dan regelen wij de installatie van A t/m Z. Dat is wel zo'n fijn idee.
Zelf de laadtijd van de Peugeot e-308 SW berekenen
Benieuwd naar de laadtijd van uw Peugeot e-308 SW? De exacte laadtijd achterhalen is helaas niet zo makkelijk als de meesten denken. De laadtijd hangt namelijk af van talloze factoren, zoals de accucapaciteit, laadcapaciteit, omgevingstemperatuur, noem maar op.  Gelukkig is er een manier om toch een aardig idee te krijgen van de laadtijd.
Deze werkt als volgt. Eerst deelt u de accucapaciteit van uw e-308 SW (51 kWh) door het AC-laadvermogen (11 kW). De uitkomst hiervan (4,64) deelt u vervolgens door 0,85. Dit geeft ons een laadtijd van 5,45 uur, ofwel 5 uur en 27 minuten.
Laadtijd Peugeot e-308 SW = ( 51 kWh / 11 kW) / 0,85 = 5,45 = 5 uur en 27 minuten
Geschikt voor particulier en zakelijk gebruik
Al onze laders zijn geschikt voor gebruik thuis, op bedrijf of ergens anders. Wel is het zo dat specifieke laders uit ons aanbod zich beter lenen voor zakelijk gebruik dan anderen. Dit zijn vaak de duurdere, moderne 'online' modellen die uitgerust met een dubbele laadaansluiting, talloze features en functies en een vaste laadkabel.
Toekomstbestendig?
Een laadpaal of wallbox is een lange termijn investering die – als het goed is – zichzelf terugbetaalt. Hiervoor is het essentieel dat u ook rekening houdt met in hoeverre de lader die u op het oog heeft toekomstbestendig is.