Welke laders zijn geschikt voor de Peugeot e-Traveller?
Voor het standaard AC-laden – het laden wat u thuis of aan een openbaar laadpunt doet – heeft de e-Traveller een laadcapaciteit van 11 kW. Om dit laadvermogen volledig te benutten heeft u twee dingen nodig: (1) een lader met minimaal 11 kW AC-laadvermogen én (2) een 3-fase 3 x 16A elektrische aansluiting.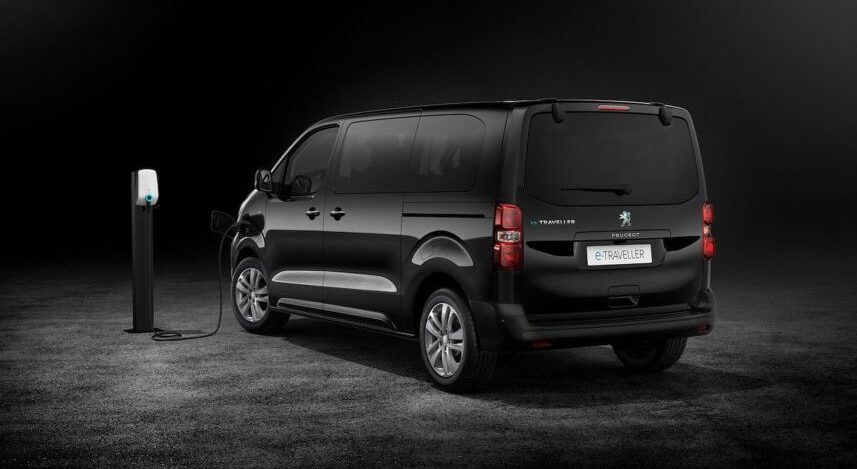 Type lader – laadpaal of wandlader
Ook is er keuze qua type laadstation. U kunt kiezen uit een lader die aan de wand (wandlader) wordt bevestigd en uit een lader die op een paal (laadpaal) geplaatst wordt. Een wandlader is ideaal als u uw Peugeot e-Traveller dicht bij een muur kunt parkeren, bijvoorbeeld in de garage of onder de carport. Een laadpaal biedt uitkomst in situaties waar dit niet kan. Twijfelt u? Beeld u dan in hoe de laadkabel zal komen te lopen, en ook hoe de aansluitkabel vanaf de meterkast zou kunnen lopen. Vergeet hierbij niet dat de laadaansluiting van de Peugeot e-Traveller Business zich aan de linker voorzijde bevindt.
Ook voor installatie
Ook voor de vakkundige plaatsing en montage van uw laadpaal of wandlader kunt u bij ons terecht. De bij ons aangesloten monteurs beschikken over de juiste papieren en verzorgen de installatie van uw nieuwe lader tot in de puntjes.
Wat is de laadtijd van de Peugeot e-Traveller?
Wilt u weten hoelang het duurt om de accu van uw Peugeot e-Traveller volledig op te laden? Dit doet u eenvoudig met behulp van de volgende rekensom:
( Accucapaciteit / AC-laadvermogen ) / Energieverlies (0,85) = Laadtijd
De Peugeot e-Traveller beschikt over een accu met een capaciteit van 50 kWh of 75 kWh. Het AC-laadvermogen van de elektrische minibus is, ongeacht de gekozen uitvoering, 11 kW. Voor het energieverlies gebruiken we een vaste waarde, namelijk 0,85. Dit omdat er tijdens het laden gemiddeld zo'n 15% (1 – 0.15 = 0.85) van alle energie verloren gaat.
Houd wel rekening met het feit dat deze berekening een versimpelde weergave van de werkelijkheid is. De werkelijke laadtijd van uw e-Traveller kan korter of langer zijn als gevolg van de invloed van externe factoren (temperatuur, elektrische aansluiting, et cetera).
Laadtijd Peugeot e-Traveller 50 kWh-accu
( 50 kWh / 11 kW ) / 0,85 = 5 uur en 20 minuten
Laadtijd Peugeot e-Traveller 75 kWh-accu
( 75 kWh / 11 kW ) / 0,85 = 8 uur
Is het laadvermogen van uw laadstation en uw boordlader verschillend? Gebruik dan de laagste waarde van de twee.
e-Traveller zakelijk opladen?
Al onze laders zijn geschikt voor gebruik thuis, op bedrijf of elders. Bovendien vindt u in ons aanbod laders met functies die zich goed lenen voor zakelijke gebruikers. Denk hierbij aan functies zoals een backoffice, een gecertificeerde kWh-meter, autorisatie en meer.