Hoeveel AC-laadvermogen nodig de voor de Polestar 3?
Eén van de belangrijkste eigenschappen van uw toekomstige laadoplossing is het AC-laadvermogen. Dit vermogen moet minimaal overeenkomen met de AC-laadcapaciteit van uw Polestar 3. Is dit niet het geval, dan duurt het laden aanzienlijk langer. De Polestar 3 beschikt over 11 kW aan AC-laadvermogen. Dit vereist dus een 11 kW AC-laadstation, een lader die op zijn beurt weer een 3-fase 3 X 16A elektrische aansluiting nodig heeft.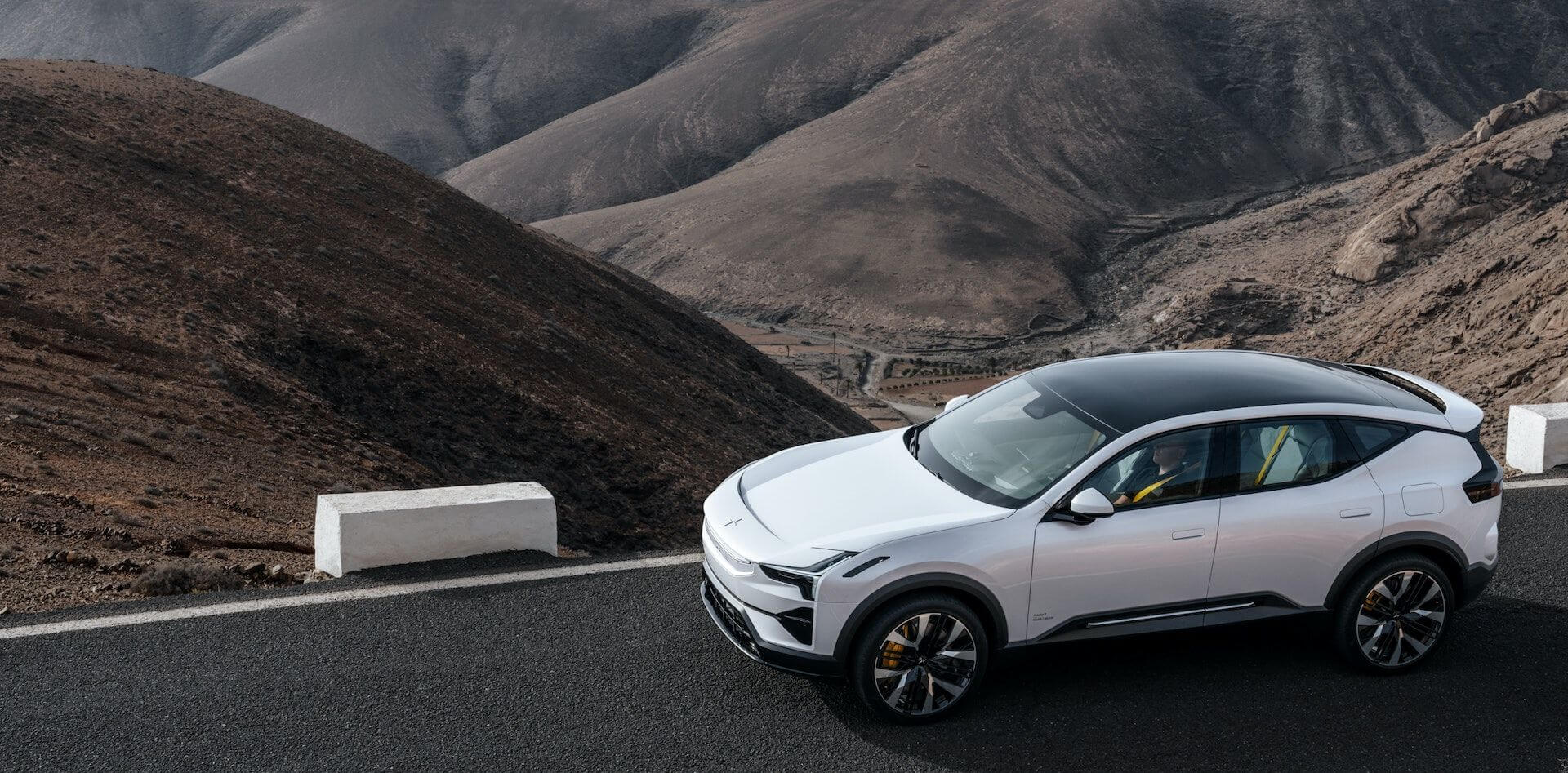 Laadpaal of wandlader?
Welk type lader voor u het meest geschikt is hangt af van het beoogde gebruik en de locatie waar u uw Polestar 3 wilt opladen. Is dit een plek vlakbij een muur, zoals op de oprit, onder de carport of in de garage? Dan is een wandlader waarschijnlijk de beste keuze. Zo niet, dan biedt een laadpaal in de meeste gevallen uitkomst. Twijfelt u? Neem in dat geval vrijblijvend contact met ons op.
Laadstation installeren
Waagt u zich liever niet aan de installatie? Dat is geen probleem, dan regelen wij dat voor u. Een van onze monteurs verzorgt de montage van uw nieuwe lader tot in de puntjes en levert hem gebruiksklaar op.
Wat is de laadtijd van de Polestar 3?
De Polestar 3 beschikt over een 111 kWh accupakket (waarvan 107 kWh bruikbaar) en 11 kW aan AC-laadvermogen. Dit betekent dat de accu volledig opladen vrij lang kan duren. Hoe lang precies? Dat rekenen we uit aan de hand van de volgende rekensom:
Laadtijd = ( bruikbare accucapaciteit in kWh  / AC-laadvermogen ) / 0,85
Vullen we de specificaties van de '3' in deze formule in, dan komen we uit op een laadtijd van … en … minuten
Laadtijd Polestar 3 = ( 107 kWh / 11 kW ) / 0,85 = 11,44 uur = 11 uur en 26 minuten
Kanttekeningen
Bovenstaande rekensom is niet helemaal conform de praktijk. De laadtijd kan in de praktijk namelijk hoger uitvallen door de invloed van externe factoren. Denk hierbij aan de omgevingstemperatuur, staat van de elektrische aansluiting, noem maar op.
Ook voor zakelijk gebruik
In principe zijn alle laders in ons programma geschikt voor gebruik als thuislader én zakelijke toepassingen. Daarnaast lenen sommige van onze modellen zich bij uitstek voor zakelijk gebruik. Neem bijvoorbeeld de laadstations met een dubbele socket of de exemplaren met een handige backoffice.