De geschikte laadoplossing voor uw Renault Kangoo E-Tech Electric Maxi
Welke lader geschikt is voor uw Renault E-Tech Electric Maxi geschikt is hangt af van welke uitvoering Kangoo u heeft. Heeft u de nieuwste uitvoering, die in de lente van 2022 werd geïntroduceerd, dan heeft u minstens een 3-fase 3x16A aansluiting nodig. Alleen zo benut u het AC-laadvermogen van de elektrische Kangoo Maxi volledig. Bent u in bezit van een oudere Kangoo, bijvoorbeeld uit 2013 of 2017, dan voldoet een elektrische aansluiting met minder capaciteit.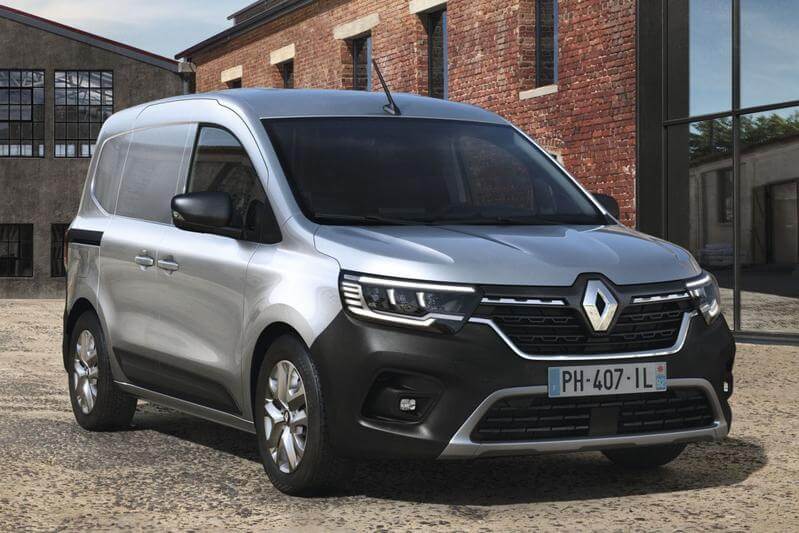 Kiest u een laadpaal of wandlader voor u elektrische Kangoo?
De keuze tussen een laadpaal en wandlader is best wel belangrijk. Dat is niet omdat er een technisch verschil is. Integendeel zelfs, in dat opzicht zijn deze laadstations technisch nagenoeg gelijk. Het is vooral omdat die keuze het gebruiksgemak van de lader bepaalt. U moet voor uzelf kiezen wat voor u het meest praktisch is. U kunt daarvoor kijken naar de plek waarop u uw elektrische Kangoo E-Tech Electric Maxi wilt opladen, waar de laadpoort van de auto is en bedenken hoe de laadkabel dan komt te lopen. Zo kunt u bepalen of een laadpaal hier handigste is, of dat het toch beter is om een wandlader te plaatsen.
Installatie compleet voor u verzorgd
U bent bij Laaddirect ook aan het juiste adres voor de installatie van uw laadoplossing. Kiest u bij het selecteren van uw laadstation dan ook voor ons installatiepakket. Dan zal een bij ons aangesloten, gecertificeerde monteur de complete installatie voor u verzorgen en de lader gebruiksklaar opleveren.
Hoe lang duurt het opladen van de Kangoo E-Tech Electric Maxi?
De laadtijd van de Renault Kangoo E-Tech Maxi is afhankelijk van de accucapaciteit en het laadvermogen van de auto. Hoe hoger het laadvermogen, hoe korter de laadtijd. Maar, hoe groter de accucapaciteit, hoe lánger het juist duurt voor de accu van uw Renault Kangoo E-Tech Electric Maxi volledig opgeladen is. Als u een indicatie wilt hebben van de laadtijd van uw Renault Kangoo E-Tech Electric Maxi, kunt u volgende rekensom gebruiken:
Accucapaciteit (in kWh) / AC-Laadvermogen (in kW) / 0,85 = Laadtijd in uren
Behalve de accucapaciteit en het AC-laadvermogen houden we hierbij ook rekening met een energieverlies van 15%. Als we de gegevens van de Kangoo E-Tech Electric Maxi invullen, komt daar de volgende laadtijd uit:
45 kWh / 11 kW / 0,85 = 4,81 uur = 4 uur en 49 minuten  
Heeft u de optionele 22 kW-boordlader? Dan gaat het laden aanzienlijk sneller:
45 kWh / 22 kW / 0,85 = 2,41 = 2 uur en 25 minuten
Slechts een indicatie
Deze berekening is zoals gezegd slechts een schatting. Er wordt geen rekening gehouden met tal van andere factoren die de laadtijd kunnen beïnvloeden. Hierbij kunt u denken aan de omgevingstemperatuur of de capaciteit van de elektriciteitsaansluiting.