Welke laders zijn geschikt voor de Rivian R1S?
Natuurlijk wilt u uw Rivian R1S zo snel mogelijk opladen. Om het 11 kW aan AC-laadvermogen van de Amerikaanse SUV volledig te benutten heeft u laadoplossing nodig met minstens evenveel laadcapaciteit. Een 11 kW-laadstation vereist op zijn beurt dat u een 3-fase 3 x 16A elektrische aansluiting heeft.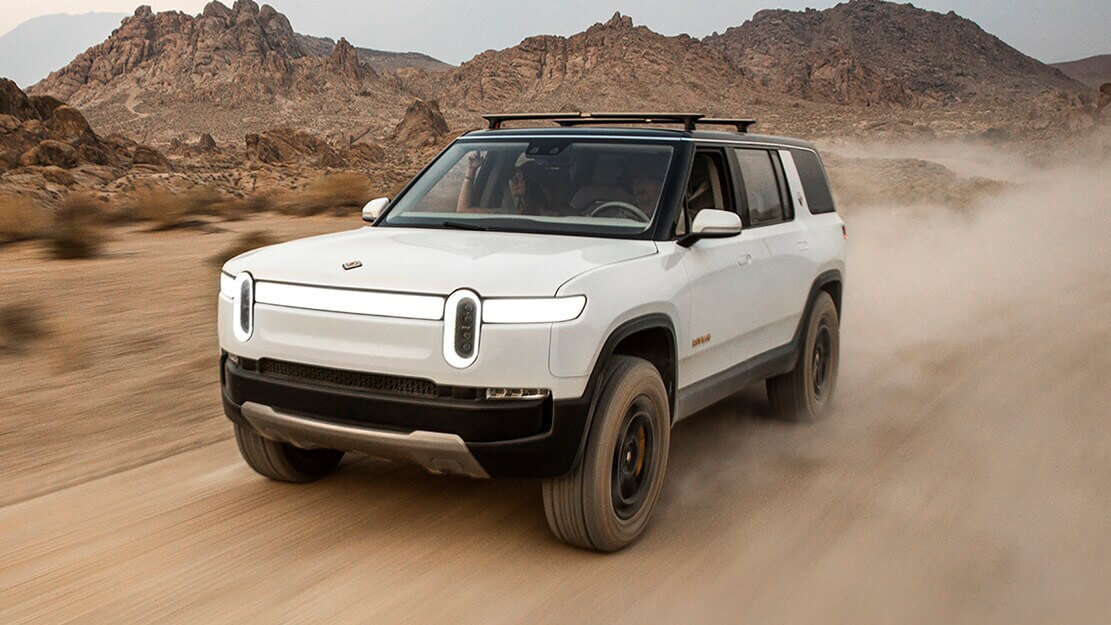 Kiezen tussen een laadpaal en wandlader
Nu u weet hoeveel laadcapaciteit uw toekomstige lader minimaal nodig heeft kunt u kijken naar het type laadstation dat u zoekt. U heeft keuze uit een laadpalen en wandladers.  Een wandlader is ideaal als u uw Rivian R1S in de garage, onder de carport of elders vlakbij uw huis wilt opladen, een laadpaal biedt uitkomst in de meeste andere gevallen. Komt u er niet uit? Schroom in dat geval niet contact met ons op te nemen.
Installatie
Waagt u zich liever niet aan de installatie van uw laadstation? Kies dan voor ons installatiepakket. Dan neemt een bij ons aangesloten monteur het gehele installatieproces uit handen. Dat scheelt u een hoop gedoe.
Wat is de laadtijd van de Rivian R1S?
De laadtijd van de Rivian R1S kunt u als volgt berekenen. Eerst deelt u de accucapaciteit van de R1S door diens AC-laadvermogen. De uitkomst hiervan deelt u vervolgens door 0,85. Waarom? Tijdens het laden gaat zo'n 15% van de energie verloren. Met het delen door 0,85 (1 – 0,15 = 0,85) houden we hier rekening mee in onze schatting van de laadtijd.
Laadtijd Rivian R1S: ( 135 kW / 11 kW ) / 0,85 = 14,44 uur = 14 uur en 26 minuten
Verschilt het laadvermogen van uw R1S van dat van uw lader? Gebruik dan de laagste waarde van de twee in de berekening. Houd daarnaast rekening met het feit dat de werkelijke laadtijd hoger of lager kan uitvallen door de invloed van externe factoren. Denk hierbij aan de omgevingstemperatuur en/of de staat van de elektrische aansluiting.
Is zakelijk opladen mogelijk?
Wilt u uw Rivian R1S zakelijk opladen? Alle laders in ons programma zijn, in principe, geschikt voor particuliere én zakelijke toepassingen. Bovendien lenen sommige laders zich bij uitstek voor zakelijk gebruik. Deze zijn bijvoorbeeld uitgerust met functies die aansluiten op de wensen van zakelijke gebruikers, zoals een backoffice.