Welke laadoplossing is geschikt voor de Seres 5?
Aangezien de Seres 5 een 3-fase boordlader met 11 kW aan AC-laadcapaciteit heeft, heeft u een lader nodig met minstens evenveel laadvermogen. Let op: een dergelijke lader vereist een 3-fase 3 X 16A elektrische aansluiting. Heeft u deze niet? In dat geval kunnen wij kijken of uitbreiding van uw stoppenkast mogelijk is.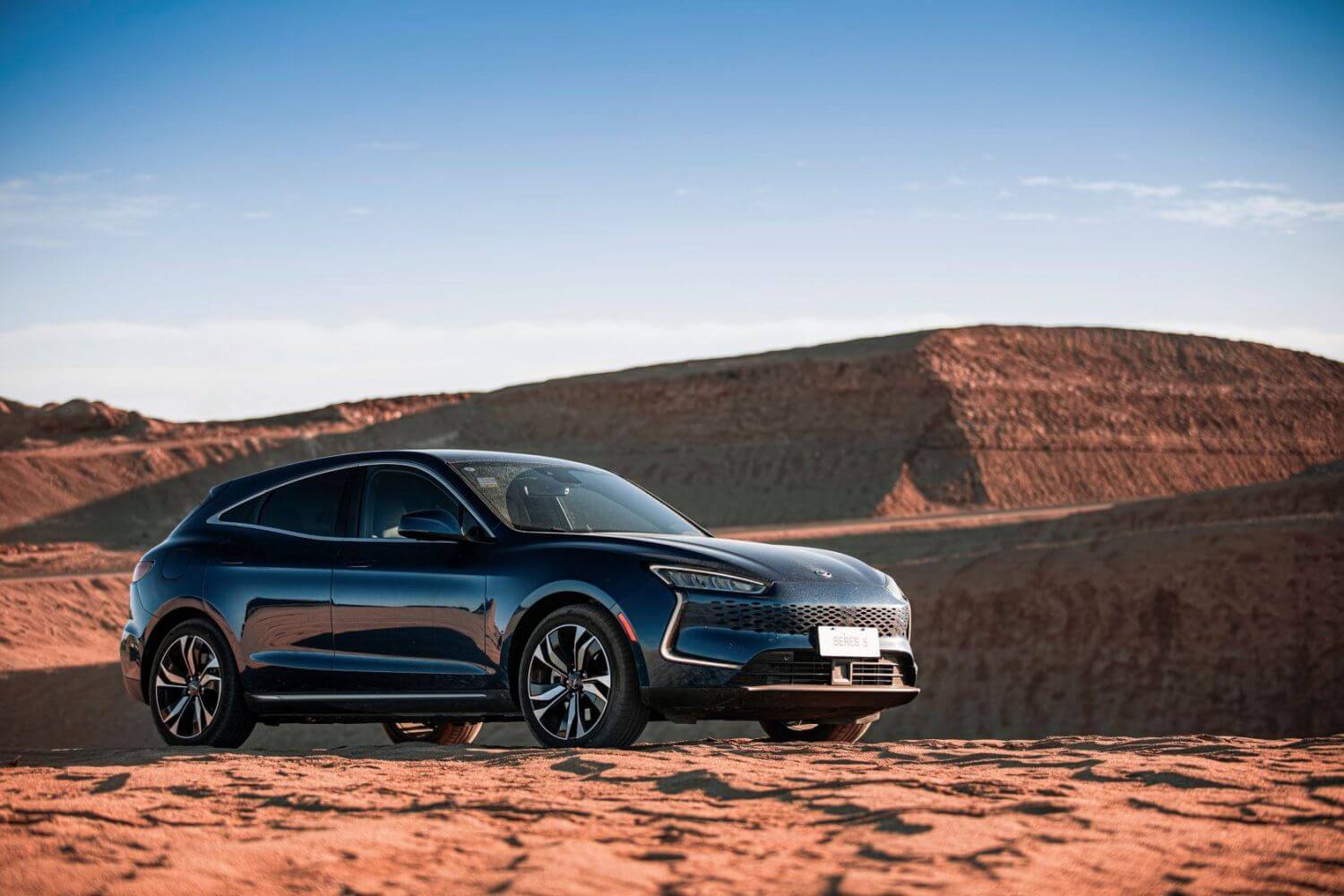 Wandlader of laadpaal?
U heeft keuze uit twee types lader: een laadpaal of een wandlader. Een laadpaal is, zoals de naam al suggereert, een losstaande paal die u in principe overal kan plaatsen. Wandladers zijn met name geschikt als u uw Seres 5 onder de carport of in de garage wil parkeren en opladen. Dit zijn immers plekken waar een muur dichtbij is. Komt u er niet uit? Schroom dan niet om vrijblijvend contact met ons op te nemen.
De montage regelen wij
Over de installatie van uw laadstation heeft u zich geen zorgen te maken – die regelen wij. Een bij ons aangesloten, gecertificeerd monteur neemt al het werk uit handen en verzorgt de montage van uw lader van A t/m Z.
Wat is de laadtijd van de Seres 5
Benieuwd naar de laadtijd van uw Seres 5? Deze rekent u eenvoudig uit aan de hand van onderstaande rekensom:
Laadtijd = ( Accucapaciteit / AC-laadvermogen ) / 0,85
De accucapaciteit van de Seres 5 bedraagt 88 kWh, het AC-laadvermogen 11 kW. De '0,85' is een constante waarde die de rol van energieverlies weergeeft. Vullen we de specificaties van de Seres 5 in deze som in, dan komen we op de volgende laadtijd:
Laadtijd Seres 5 = ( 88 kWh / 11 kW ) / 0,85 = 9,06 uur = 9 uur 4 minuten
Verschilt het vermogen van uw laadstation van dat van uw EV? Gebruik dan de laagste waarde van de twee in de berekening. Houd daarnaast in uw achterhoofd dat de daadwerkelijke laadtijd hoger of lager kan uitvallen door o.a. de invloed van externe factoren.
Seres 5 thuis én op bedrijf opladen
Zoekt u een lader om uw Seres 5 zakelijk mee op te laden? Ook dan bent u bij Laaddirect aan het juiste adres. Al onze laders zijn namelijk geschikt voor zakelijk gebruik. Bovendien lenen sommige modellen zich bij uitstek voor zakelijke toepassingen. Deze zijn bijvoorbeeld uitgerust met een dubbele socket, een backoffice, noem maar op.