Welke laadpalen en wandladers zijn geschikt voor de Toyota bZ4X?
Vanwege het relatief bescheiden laadvermogen van de Toyota bZ4X zijn er relatief veel laadoplossingen geschikt. Wij raden aan altijd een lader te kiezen met minimaal evenveel laadcapaciteit als de EV zelf – in dit geval 6,6 kW. In sommige situaties kan een laadstation met meer AC-laadvermogen geen kwaad. Bijvoorbeeld als u verwacht in de toekomst uw bZ4X te vervangen door een EV met meer laadvermogen. Houd wel rekening met het feit dat dit ook implicaties heeft voor uw elektrische aansluiting. Daar waar een 6,6 kW-lader 'slechts' een 1-fase 1 X 32A vereist, is voor een 11 kW-laadstation een 3-fase 3 X 16A noodzakelijk. Als u uw laadstation nu op 11 kW laat configureren, zal de Toyota op slechts één fase gaan laden, wat een laadsnelheid van 3,6 kW inhoudt.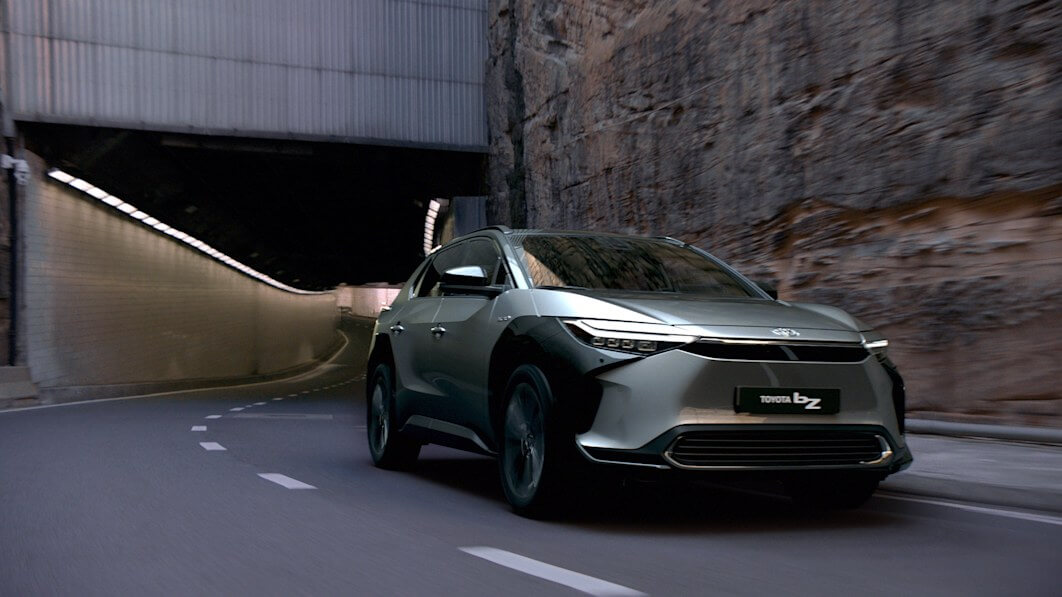 Laadpaal of wandlader
Een laadpaal of een wandlader, welke moet u nu hebben? Dat hangt af van de beoogde laadplek van uw Toyota bZ4X. Is dit op een plek waar een wandlader het beste tot zijn recht komt? Bijvoorbeeld onder de carport, in de garage of elders in de buurt van een muur? Of komt een laadpaal toch beter uit de verf? Beeld u in hoe de laadkabel in beide situaties – met laadpaal en met wandlader – zal komen te lopen en maak op basis hiervan uw keuze. Bij twijfel kunt u altijd contact met ons opnemen voor vrijblijvend advies.
Geen zorgen over de installatie – die regelen wij!
De installatie regelen wij. Kiest u voor ons installatiepakket, dan komt een bij ons aangesloten monteur uw laadstation installeren. Hij of zij verzorgt de installatie tot in de puntjes. Dat scheelt een hoop tijd, gedoe en kopzorgen.
Wat is de laadtijd van de Toyota bZ4X?
Wilt u weten hoelang het duurt om de Toyota bZ4X volledig op te laden? Dit hangt af van allerlei zaken, waardoor het lastig is om de exacte laadtijd vast te stellen. Het laadproces wordt immers beïnvloed door zaken als de omgevingstemperatuur en de staat van de elektrische aansluiting, zaken die in principe elke laadsessie anders kunnen zijn.
Zelf uitrekenen
Desondanks is er een eenvoudige manier waarop u een aardig idee krijgt van de te verwachten laadtijd. U vult simpelweg de volgende rekensom in:
( accucapaciteit / AC-laadvermogen ) / 0,85 = laadtijd in uren
Zelf de rekenmachine erbij pakken hoeft niet, dat hebben wij al voor u gedaan:
Laadtijd Toyota bZ4X: (71,4 kWh / 6,6 kW ) / 0,85 = 12,73 uur
Verschilt het laadvermogen van uw lader van die van uw elektrische Toyota? Gebruik in dat geval de laagste waarde van de twee.
Wilt u uw Toyota bZ4X zakelijk opladen?
Natuurlijk zijn onze laders ook geschikt voor zakelijk gebruik. Hierdoor kunt u – in principe – zonder problemen uw Toyota bZ4X zowel zakelijk als particulier opladen. Hiernaast hebben wij diverse laders in ons programma die bij uitstek geschikt zijn voor zakelijk gebruik. Deze beschikken namelijk over meerdere laadaansluitingen en handige functies, zoals een backoffice, gecertificeerde kWh-meters en Load Balancing.