Wandlader of laadpaal voor Volskwagen ID.3?
Wanneer u twijfelt over het type lader dat u wilt kiezen, denk er dan goed over na hoe u deze gaat gebruiken. Voor het laden zelf maakt het geen verschil of u kiest voor een wandlader of voor een laadpaal. Het gaat erom wat voor u het fijnste werkt. Onder meer de manier waarop u inparkeert en aan welke zijde het oplaadpunt zich bevindt, zijn hierbij belangrijk.  Welk type lader u ook kiest: wij garanderen u dat dat onze laders van de hoogste kwaliteit en daarmee veilig zijn. In technisch opzicht zijn beide type laders (wandlader en laadpaal) overigens hetzelfde. De wandlader wordt aan de muur gemonteerd en werkt verder hetzelfde als een laadpaal, waarbij de lader aan een paal wordt gemonteerd.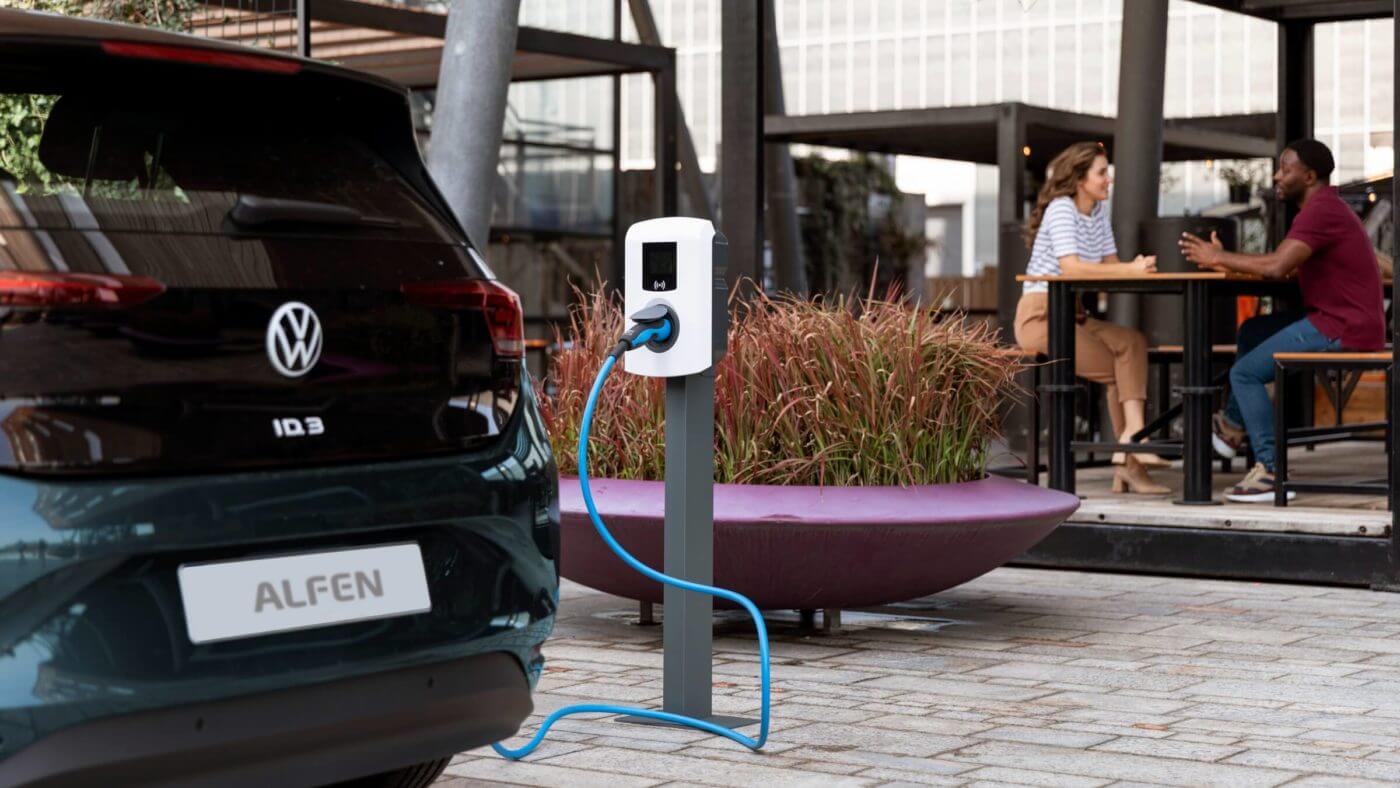 Waar let ik op bij de keuze voor een laadoplossing voor mijn Volkswagen ID.3?
Niet alleen het laadvermogen en het type lader zijn belangrijk bij het uitzoeken van een laadoplossing voor uw Volkswagen ID.3. Er zijn nog een aantal andere zaken waarop u dient te letten bij het kiezen van uw lader voor de Volkswagen ID.3:
Online of offline
U kunt kiezen uit een online of een offline laadpaal. Bij een online laadpaal kunt u gebruik maken van een backoffice die u inzicht verschaf in onder meer uw verbruik, uw laadsessies en uw elektriciteitskosten. Een inzicht in uw elektriciteitskosten kan handig zijn wanneer u deze kosten met uw werkgever wilt verrekenen. Voor gasten kunt u een laadtarief instellen. Ook heeft u bij een online laadpaal de mogelijkheid om deze te beveiligen, zodat deze alleen met een geschikte laadpas kan worden gebruikt.
Offline laadpalen bevatten geen backoffice. Hoewel u hierbij geen inzicht heeft in zaken als verbruik en kosten, verloopt het laden net zo veilig en snel als bij een online laadpaal. Ook voor dit type laadpaal kunt u – afhankelijk van de gekozen lader – werken met een toegangsrestrictie.
Enkele of dubbele socket
Denk er bij het aanschaffen van uw lader goed bij na of u kiest voor een enkele of een dubbele socket. Aan een lader met een dubbele socket kunnen twee elektrische auto's tegelijkertijd worden opgeladen.
Vaste laadkabel
Het laden van uw elektrische auto wordt eenvoudiger wanneer u een lader met een vaste laadkabel heeft. U hoeft dan niet steeds de laadkabel uit uw eigen auto te halen. Dit scheelt u tijd en moeite.
Dynamic load balancing
Om overbelasting op uw elektriciteitsnetwerk te voorkomen, bestaat er dynamic load balancing. Met dit systeem wordt het laadvermogen naar beneden gebracht op het moment dat andere grote energieverbruikers zoals de wasmachine een deel van de stroomcapaciteit in uw woning vragen.
Autorisatie
Wilt u er verzekerd van zijn dat vreemden niet aan uw laadpaal laden? Kies dan voor autorisatie. Hierbij moet een laadpaal eerst ontgrendeld worden voordat de auto wordt opgeladen. De lader kan worden ontgrendeld aan de hand van een pincode, een laadpas, een laaddruppel of via een app.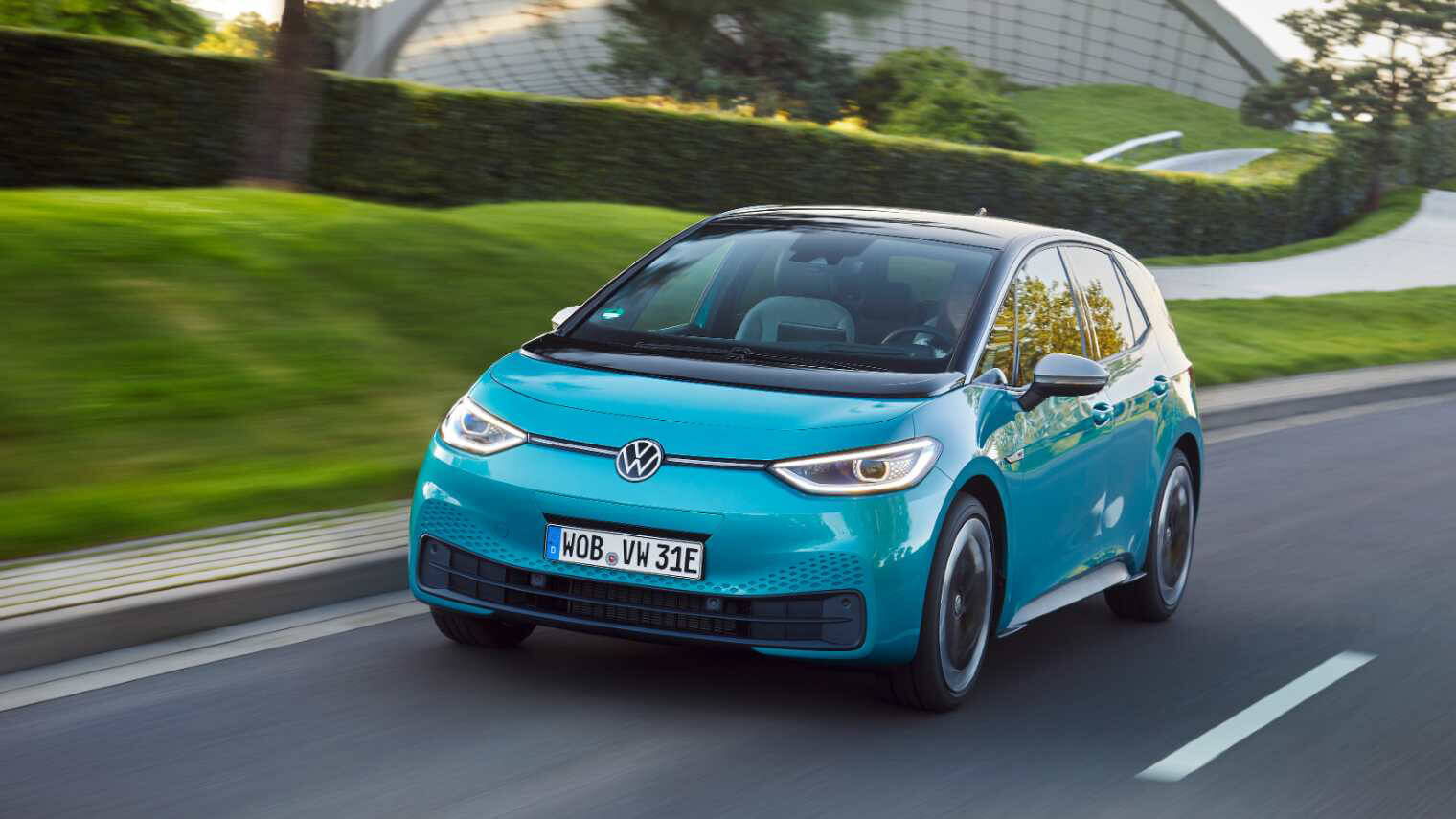 Laadpaal Volkswagen ID.3? Kies voor Laaddirect.
Nadat u gekozen heeft voor een laadpaal of wandlader, raden wij u aan om deze door een erkende installateur te laten installeren. Wij beschikken over deskundige gecertificeerde installateurs, die de laadpaal of wandlader voor u kunnen installeren. Na aankoop maken zij het systeem gebruiksklaar voor u. Zo weet u zeker dat u beschikt over een veilige laadaansluiting voor uw Volkswagen ID.3. Wij leveren de installatie voor een aantrekkelijke prijs en doorgaans wordt uw lader binnen twee weken na aankoop geïnstalleerd.