Let bij het kiezen van een lader voor de Volvo XC40 ook op het laadvermogen en de elektrische aansluiting
Voor het 'normale' AC-laden, het laden wat u thuis of elders doet, beschikt de Volvo XC40 Recharge over 11 kW aan laadcapaciteit. Om deze capaciteit volledig te benutten heeft u een laadpaal of wandlader nodig met minimaal evenveel laadvermogen. Bovendien is het van belang om te controleren of uw elektrische aansluiting over voldoende capaciteit beschikt. Zo moet u minimaal een 3-fase 3 X 16A aansluiting hebben om het AC-laadvermogen van de XC40 recht aan te doen.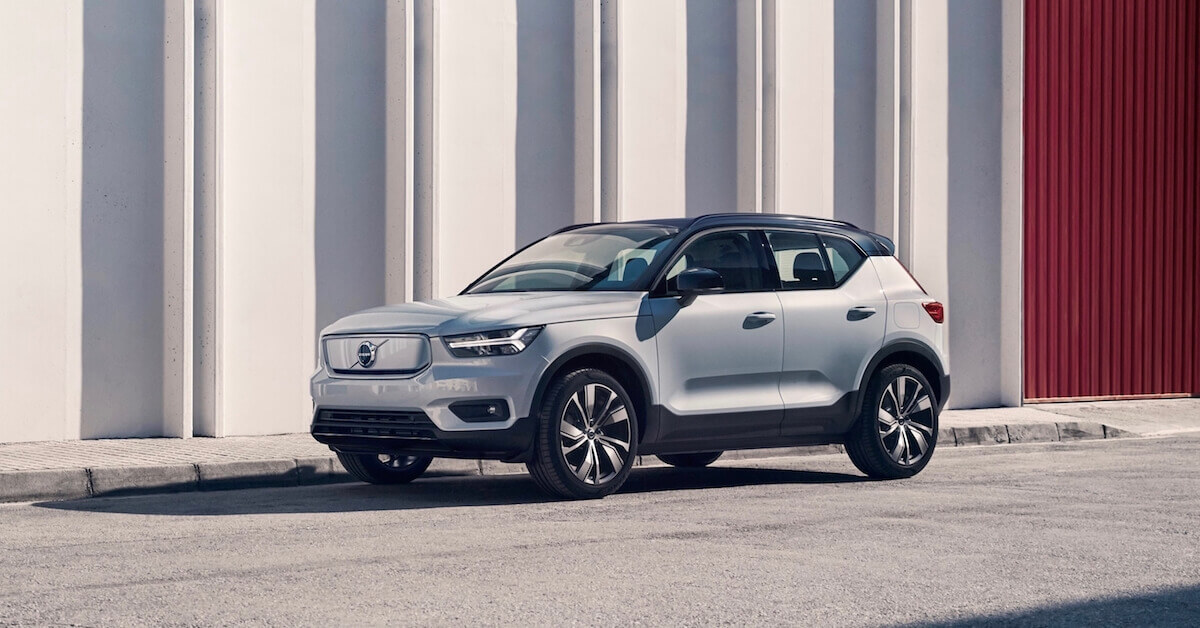 Type laadstation – laadpaal of wandlader?
De keuze tussen een laadpaal en wandlader hoeft niet ingewikkeld te zijn. Een laadpaal en wandlader verschillen namelijk uitsluitend van elkaar op gebied van montage. De een wordt op een losstaande paal gemonteerd, terwijl de ander tegen de muur wordt geplaatst. Welke voor u geschikt is hangt daarom af van de plek waar u uw Volvo XC40 wilt opladen. Komt een laadpaal hier het beste tot zijn recht of is een wandlader handiger? Houd bij uw keuze rekening met de locatie van de laadaansluiting op de Volvo: deze zit aan de linker achterzijde.
Geen zorgen over installatie
Wij nemen de installatie van uw laadstation maar al te graag uit uw handen. Kiest u voor ons installatiepakket, dan komt een bij ons aangesloten monteur uw nieuwe lader installeren. Dat is wel zo makkelijk.
Wat is de laadtijd van de Volvo XC40 Recharge?
Bent u benieuwd naar de laadtijd van uw elektrische Volvo XC40? Dit rekent u eenvoudig uit aan de hand van de volgende rekensom. Eerst deelt u de maximale accucapaciteit door het AC-laadvermogen van uw elektrische Volvo. Vervolgens deelt u de uitkomst hiervan door 0,85 – zo houdt u ook rekening met de energie die tijdens het laden verloren gaat, doorgaans zo'n 15%.
Als formule ziet de som er als volgt uit:
Accucapaciteit (in kWh) / AC-laadvermogen (in kW) / 0,85 = laadtijd in uren
Vullen we de specificaties van de Volvo XC40 (Twin) Pure Electric in, dan krijgen we een laadtijd van ongeveer 7 en 8 uur:
Pure Electric: 67 kWh / 11 kW / 0,85 = 7,17 uur
Twin Pure Electric: 75 kWh / 11 kW / 0,85 = 8 uur
Beschikt uw lader over meer of minder laadvermogen dan uw EV? Gebruik dan de laagste waarde voor de berekening. Houd daarnaast in het achterhoofd dat deze berekening slechts een schatting is. De daadwerkelijke laadtijd kan hoger of lager uitvallen door de invloed van zaken zoals de omgevingstemperatuur of de staat van uw elektrische aansluiting.
Geschikt voor zowel zakelijk als particulier gebruik
In principe zijn alle laders in ons assortiment voor uiteenlopende toepassingen, zowel zakelijk als particulier. Daarbij komt nog dat ons aanbod bestaat uit laders van verschillende merken, elk met zijn unieke functies, eigenschappen en ideale toepassingen. Hierdoor zijn wij in staat onze klanten altijd een passende laadoplossing aan te bieden.