Welke laadstations zijn geschikt voor de Opel Combo-e Cargo?
Welke lader is nu geschikt voor uw Combo-e Cargo? Dat hangt vooral af van het laadvermogen van de boordlader. Gezien de Combo-e over 11 kW aan AC-laadvermogen beschikt heeft u een laadoplossing nodig met minimaal evenveel laadcapaciteit. Een laadpaal of wandlader met een laadcapaciteit van 11 kW vereist op zijn beurt een 3-fase 3 x 16A elektrische aansluiting.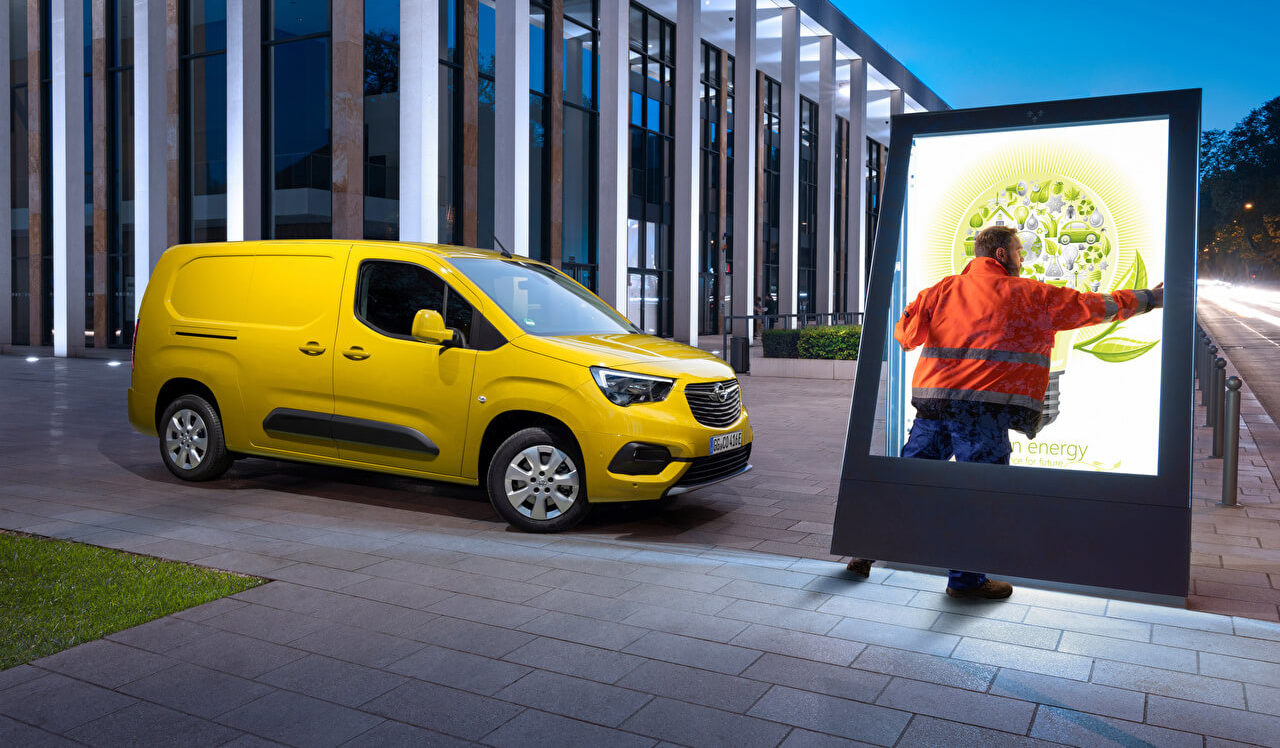 Kiezen tussen een laadpaal en wandlader
Het kiezen uit een laadpaal en een wandlader hoeft niet ingewikkeld te zijn. Beide types laadstation zijn namelijk identiek qua techniek. Welke voor u geschikt is hangt daarom vooral af van de beoogde laadplek van uw Opel Combo-e. Is dit in de buurt van een muur, bijvoorbeeld in de garage of onder de carport? Dan is de kans groot dat een wandlader de beste keuze is. In andere gevallen – bijvoorbeeld als de parkeerplaats zich verder weg van uw huis/bedrijf bevindt – biedt een laadpaal uitkomst. Twijfelt u? Beeld u in hoe de laadkabel zal komen te lopen. Houd hierbij rekening met dat de laadaansluiting van de Combo-e Cargo zich aan de linker achterzijde van het voertuig bevindt. En vergeet u ook niet om te kijken hoe de aansluitleiding van de groepenkast naar de laadaansluiting zou kunnen lopen.
Installatie door gecertificeerd monteur
Kiest u voor ons installatiepakket, dan hoeft u zich geen zorgen meer te maken over de installatie van uw nieuwe lader. De bij ons aangesloten installateurs nemen het gehele proces voor u uit handen en plaatsen uw laadstation op vakkundige wijze. Uiteraard wordt het ook gebruiksklaar opgeleverd.
"Hoelang duurt het om de Combo-e op te laden?"
Wilt u weten hoelang het precies duurt om de accu van de Opel Combo-e op te laden? Helaas is dit 100% nauwkeurig uitrekenen haast onmogelijk. Het laadproces wordt namelijk beïnvloed door talloze zaken, waaronder diverse externe factoren (omgevingstemperatuur, staat van elektriciteitsaansluiting). Gelukkig is er een handige rekensom waarmee u toch een goed idee krijgt van de te verwachten laadtijd.
Zelf berekenen
Deze berekening ziet er als volgt uit. Eerst deelt u de bruikbare accucapaciteit van uw Cargo-e door het AC-laadvermogen. Vervolgens deelt u de uitkomst door 0,85 – dit in verband met het energieverlies. Als formule ziet de rekensom er als onderstaand uit:
( Accucapaciteit / AC-laadvermogen ) / 0,85 (energieverlies) = laadtijd in uren
Vullen we de specificaties van de Opel Cargo-e in deze formule in, dan komen we uit op een laadtijd van circa 5 uur en 20 minuten:
( 50 kWh / 11 kW ) / 0,85 = 5,35 uur = 5 uur en 21 minuten
De daadwerkelijke laadtijd zal in de praktijk enigszins afwijken van wat we hierboven hebben berekend. Bijvoorbeeld als gevolg van de omgevingstemperatuur, de staat en belasting van uw elektrische aansluiting en de leeftijd van het accupakket.
Zakelijk opladen
Met de Combo-e richt Opel zich met name op zakelijke gebruikers. Met onze laders is zakelijk opladen geen enkel probleem: al onze laders zijn geschikt voor zowel zakelijk als particulier gebruik. Bovendien is ons assortiment dusdanig uitgebreid dat wij iedereen een passende laadoplossing kunnen aanbieden, wat de wensen ook zijn.