Welke laadpalen zijn geschikt voor de Subaru Solterra?
Vanwege zijn relatief bescheiden AC-laadvermogen zijn verreweg de meeste laadpalen en wandladers geschikt voor de Subaru Solterra. Wij raden aan om minimaal een lader te kiezen met even veel AC-laadcapaciteit als de Solterra. In sommige gevallen doet u er zelfs verstandig aan om een laadoplossing te kopen met wat extra AC-laadvermogen zodat u ook in de toekomst over genoeg laadvermogen beschikt. Vergeet echter niet dat meer AC-laadvermogen ook meer eist van uw elektrische installatie. Zo heeft u voor 6,6 kW aan AC-laadvermogen minimaal een 1-fase 1 X 32A aansluiting nodig en voor 11 kW een 3-fase 3 X 16A aansluiting.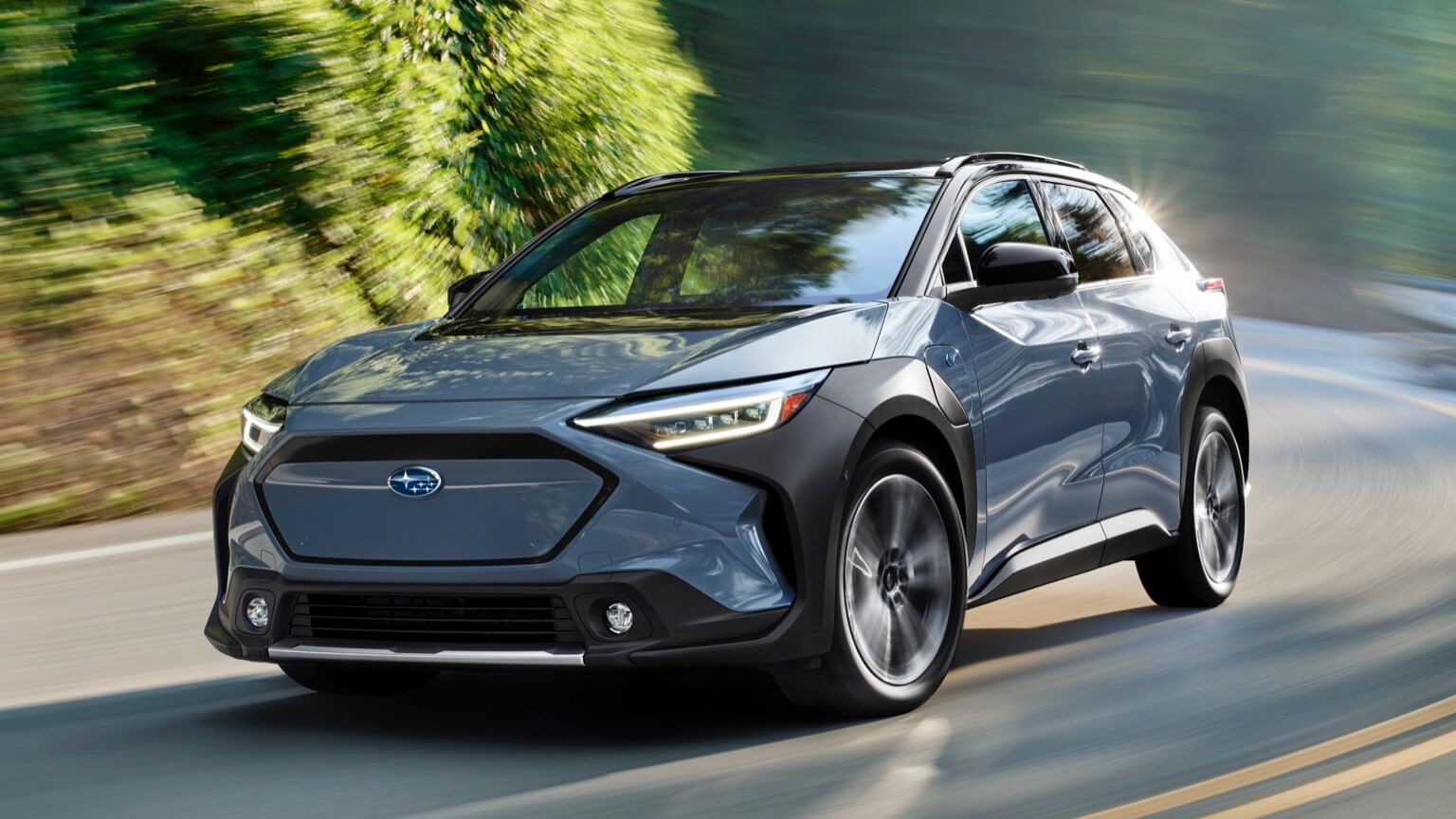 Laadpaal of wandlader?
"Wat is het verschil tussen een laadpaal en een wandlader?" Deze vraag krijgen we maar al te vaak. In principe is het verschil tussen deze twee types laadstation heel eenvoudig. De een wordt op een paal geplaatst, de ander tegen de wand. Qua techniek is er niet of nauwelijks verschil. Welke voor u geschikt is draait daarom vooral om de beoogde laadplek. Leent deze zich het beste voor een laadpaal of komt een wandlader in deze situatie beter uit de verf? Beeld u in hoe de laadkabel zal komen te lopen. Aan de hand daarvan kunt u makkelijk zien wat het meest logisch is. Houd hierbij rekening met het feit dat de laadpoort aan de linker voorzijde van de Solterra zit.
Installatiepakket
Kiest u voor ons installatiepakket, dan hoeft u zich geen zorgen meer te maken over de installatie van uw laadstation. Een van onze monteurs verzorgt de installatie tot in de puntjes en zorgt ervoor dat de lader klaar is voor gebruik. Beschikt uw elektrische installatie niet over voldoende capaciteit om het AC-laadvermogen van uw nieuwe lader volledig te benutten? Ook dat regelt de monteur voor u.
Wat is de laadtijd van de Subaru Solterra?
Bent u benieuwd naar de laadtijd van uw Subaru Solterra? Dit rekent u gemakkelijk uit aan de hand van de volgende rekensom:
Accucapaciteit / AC-laadvermogen / 0,85 = laadtijd in uren
De accucapaciteit is in het geval van de Solterra 71,4 kWh, het AC-laadvermogen 6,6 kW. De 0,85 is een constante die het gemiddelde energieverlies – zo'n 15% – weergeeft.  Vullen we deze specificaties in, dan krijgen we de volgende laadtijd:
71,4 kWh / 6,6 kW / 0,85 = 12 uur en 45 minuten
Kanttekeningen
Bovenstaande berekening is uiteraard niet 100% nauwkeurig. De daadwerkelijke laadtijd kan afwijken, onder andere door de invloed van externe factoren zoals de omgevingstemperatuur en de staat van de elektrische aansluiting. Desondanks geeft de berekening een aardig idee van de laadtijd die u kunt verwachten. De laadtijd is in de praktijk meestal korter omdat u  de accu in principe nooit helemaal leeg zult rijden.
Geschikt voor zakelijk gebruik
Alle laders in ons programma zijn in principe geschikt voor gebruik thuis, op bedrijf of ergens anders. Daarnaast bestaat uit ons assortiment uit uiteenlopende A-merk laders, elk met zijn eigen ideale toepassingen, eigenschappen en unieke features. Dankzij dit gevarieerde aanbod kunnen wij iedereen een geschikte laadoplossing aanbieden.
Toekomstbestendig?
U doet er verstandig aan ook rekening te houden met de toekomst bij uw keuze. Waarom? Heel simpel: zo bespaart u zichzelf een hoop tijd, geld en gedoe. Stel u eens voor: misschien vervangt u op den duur uw Subaru Solterra door een EV met meer laadvermogen. Dan zou het wel zo fijn zijn als uw laadpaal over wat extra AC-laadvermogen beschikt, zodat u deze gewoon kunt blijven gebruiken. Zo zijn er nog tal van andere scenario's te bedenken. Kortom, denk nu alvast na over uw toekomstplannen en neem deze mee in uw keuze.