Niet elke laadoplossing geschikt voor de Smart #1
Welke laadoplossing u moet hebben hangt met name af van de capaciteit van uw boordlader. Heeft uw Smart #1 de standaard 7,4 kW-boordlader? Dan volstaan een 7,4 kW laadstation en 1 fase 1 x 32A elektrische aansluiting. Heeft u gekozen voor de krachtigere 22 kW boordlader? In dat geval heeft u een krachtige 22 kW laadpaal of wandlader nodig. Zo'n laadoplossing vereist op zijn beurt een 3-fase 3 X 32A aansluiting.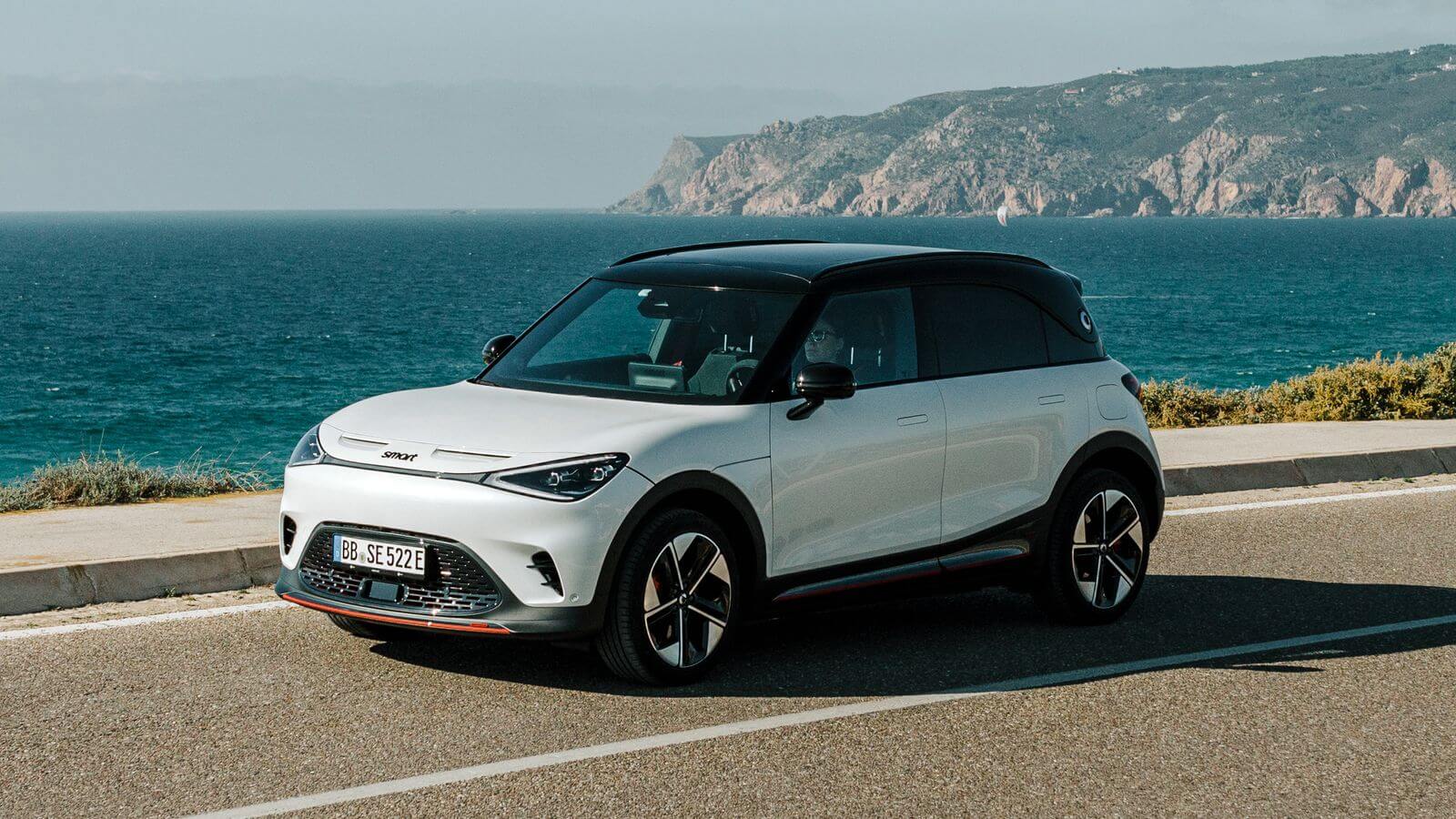 Laadpaal vs. wandlader – welke moet u hebben?
U heeft keuze uit diverse laadpalen en wandladers. Wat het verschil is tussen deze 'type' laders? Heel simpel: de plek en wijze van montage! Verder zijn deze laadstations nagenoeg gelijk. Of u een laadpaal of wandlader moet hebben hangt daarom af van de beoogde laadplek van uw Smart #1 SUV. Beeld u in hoe de laadsituatie eruit komt te zien en welke lader het beste tot zijn recht komt. Vaak wist dit zichzelf. Zo niet, dan kunt u altijd contact met ons opnemen voor vrijblijvend advies.
Ook voor de installatie
Waagt u zich liever niet aan de installatie? Kies voor ons installatiepakket, dan verzorgt een bij ons aangesloten monteur de montage tot in de puntjes. Dat scheelt u een hoop gedoe.
Hoelang duurt het om de Smart #1 op te laden?
Benieuwd naar de laadtijd van de Smart #1? Er is het nodige uitzoek- en rekenwerk voor nodig om deze te achterhalen. De laadtijd hangt nam
elijk af van talloze factoren, waaronder diverse zogenoemde 'externe factoren'. Dit zijn factoren die verschillen per dag of situatie, zoals de omgevingstemperatuur of de staat van de elektrische installatie. Hiernaast spelen ook de specificaties van uw Smart #1 een belangrijke rol.
Zelf berekenen
Toch is er een manier waarop u vrij gemakkelijk de laadtijd kunt berekenen. Eerst deelt u de accucapaciteit van uw Smart #1 door het AC-laadvermogen (7,4 of 22 kW). Vervolgens deelt u de uitkomst hiervan door 0,85 – zo houden we (deels) rekening met de eerdergenoemde externe factoren en eventueel energieverlies.
Voor de Smart #1 komen we uit op de volgende laadtijden:
Smart #1 met 7,4 kW lader: ( 66 kWh / 7,4 kW ) / 0,85 = 10,49 uur
Smart #2 met 22 kW lader: (66 kWh / 22 kW ) / 0,85 = 3,53 uur
De meeste laadpalen hebben een laadsnelheid van 11 kW. Hiermee is de Smart in ruim 7 uur opgeladen.
Bovenstaande berekeningen zijn slechts schattingen. De daadwerkelijke laadtijd kan langer zijn als gevolg van eerdergenoemde factoren.
Zakelijk en particulier laden mogelijk
Ook zakelijk laden is mogelijk met een lader van Laaddirect. Sterker nog, veel van onze laadoplossingen lenen zich hier bij uitstek voor. Deze hebben bijvoorbeeld een backoffice, dubbele laadaansluiting, autorisatiefunctie en andere eigenschappen die bij zakelijk gebruik van toegevoegde waarde zijn.