Welke laadpaal geschikt voor de Fiat e-Scudo?
Uw toekomstige laadpaal of andere type lader moet natuurlijk wel uw e-Scudo zo snel mogelijk opladen. Kies daarom voor een lader met minimaal evenveel AC-laadcapaciteit als uw e-Scudo, ofwel 11 kW. Houd hierbij in het achterhoofd dat een lader met 11 kW aan laadvermogen ook een 3-fase 3 x 16A elektrische aansluiting vereist. Heeft u deze niet, dan duurt het opladen van uw e-Scudo aanzienlijk langer.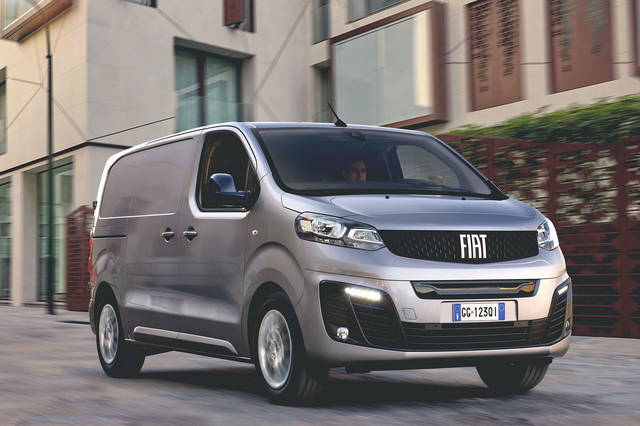 Laadpaal vs. lader – welke type laadstation is geschikt voor u?
Staar u niet blind op de keuze tussen een laadpaal en een wandlader. Qua techniek zijn deze twee types lader namelijk nagenoeg identiek! Deze keuze draait daarom vooral om de beoogde laadplek van uw Fiat e-Scudo. Leent deze plek zich het beste voor een laadpaal of toch voor een wandlader? Vaak wijst dit zichzelf. Een wandlader komt immers beter uit de verf in de buurt van een muur, zoals onder de carport of in de garage. Een laadpaal biedt meestal uitkomst in alle andere gevallen.
Geen zorgen over installatie
Over de montage van uw laadstation hoeft u zich geen zorgen te maken. Die regelen wij namelijk voor u, als u wilt. In dat geval komt een gecertificeerde monteur uw nieuwe lader monteren en aansluiten. Dat scheelt u een hoop tijd, gedoe en stress.
Wat is de laadtijd van de Fiat e-Scudo?
Veel mensen zijn benieuwd naar de exacte laadtijd van hun EV. Helaas is er op de vraag "wat is de laadtijd van de e-Scudo" niet eenduidig antwoord te geven. De laadtijd hangt namelijk af van allerlei factoren. Toch is er een manier – een handige rekensom – waarmee u een aardig idee krijgt. Dit werkt als volgt.
Eerst deelt u de maximale accucapaciteit van uw e-Scudo door het AC-laadvermogen*. Vervolgens deelt u de uitkomst hiervan door 0,85. Dit in verband met het energieverlies:
( accucapaciteit in kWh / AC-laadvermogen in kW ) / 0,85 = laadtijd
Dit geeft ons de volgende laadtijden voor beide accuvarianten van de Fiat e-Scudo
Laadtijd Fiat e-Scudo 50: (50 kWh / 11 kW) / 0,85 = 6,06 uur of 6 uur en 4 minuten
Laadtijd Fiat e-Scudo 75: (75 kWh / 11 kW) / 0,85 = 8,02 uur of 8 uur en 1 minuut
* Verschilt het AC-laadvermogen van uw laadstation van de laadcapaciteit van uw e-Scudo? Gebruik dan de laagste waarde van de twee in de berekening.
Laadoplossingen voor zakelijk gebruik
Nagenoeg alle laders in ons programma zijn geschikt voor zowel particulier als zakelijk gebruik. Daarnaast zijn veel van onze laadoplossingen uitgerust met functies die bij uitstek geschikt zijn voor zakelijk gebruik. Denk hierbij aan een backoffice, autorisatiefunctie of kWh-meter.